Top Leader Christian Nuñez From Peru Achieves 2 Star President Rank At ByDzyne
January 20, 2020
By Team Business For Home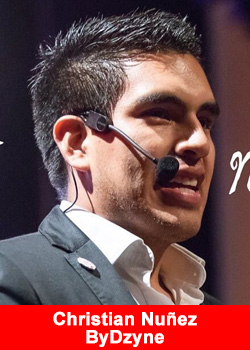 Industry leader Christian Nuñez from Peru joins ByDzyne and achieves 2 Star President his first cycle.
A 2 Star President generates over $400,000 of sales revenue in a 2 week period. That is nearly half a million dollars of sales in 2 weeks.
Christian Nuñez originally began his professional career as a civil engineer. However, by the age of 23, he was introduced to the industry of network marketing and has not looked back since. With 6 years of experience in the industry now, Christian has built large organizations in Latin America, and reached the absolute top of his company at such a young age.
He attributes his success to doing things from the heart. The love for his team, the vision to see them win, the passion of building people and creating freedom in the lives of millions are the absolute impulse that motivates him to build as a machine.
When asked why Christian made the decision to partner with ByDzyne, he exclaimed,
"I was looking for a home, a place that understands the heart of the people. ByDzyne's management team had the highest caliber of experience, vision, and hunger to create the biggest history in the industry.

It truly amazed me how our vision of leadership was in such alignment. Our goal with NEXT LEVEL in ByDzyne is to build freedom, focusing heavily on integrity and building other people up. We fell in love with ByDzyne's multi verticle offering. It's all about the Power of Choice."
A few of Christian's sayings and tips include:
This industry is not about products or compensation plans. It's about people's dreams.
Take a sheet of paper and pen, and begin writing down specific details of what your dream life would be like, and actually start living it.
"We are excited to have Christian as part of the ByDzyne family. What makes him an amazing leader is his utmost integrity and love for the people. He also has a strong ability to set a goal and make it a reality because of his unmatchable work ethic,"
exclaims Chad & Nattida Chong, Co-Founders of ByDzyne.
"I am so proud of Christian. From the first time I saw him, I knew automatically that he is the perfect partner to truly lead Latin America,"
says Chanida Puranaputra, Chairman of ByDzyne.
"I want to personally congratulate Christian and his amazing team on this achievement! He and the Next Level team have worked so hard 24/7 for the last 2 weeks. Zooms after zooms after meetings after events after BDO's! Massive work ethic!,"
explains Jed Buenaluz, sponsor.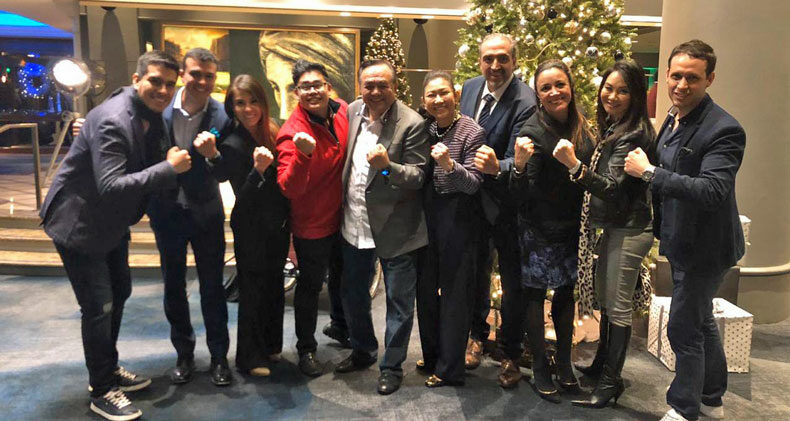 About ByDzyne™
ByDzyne's multi-faceted approach disrupts the traditional industry model by first understanding that one size DOESN'T fit all.
You were born into a particular culture, with unique tastes, interests, and desires. ByDzyne™ was created with a mission to celebrate your uniqueness and empower your extraordinary potential. Our exceptional "culture-crafted" products meet distinct needs in key consumer markets, and our lucrative business opportunity was formulated to fuel your ideal lifestyle, as YOU see fit.
Our visionary leadership wanted to create an unparalleled company with your individual needs in mind, whether as a consumer or Brand Ambassador. This customizable approach is a driving force that propels everything we do and will do in the future. We are launching into not one but FIVE of the fastest growing multi-trillion dollar industries, creating one of the most explosive opportunities in the market, starting with technology, beauty, wellness, travel and now trade.
Our mission is to continue to expand our global footprint into multiple verticals to maximize your income opportunities, capitalize on trends, and gain market share in upcoming industries as they advance.
Through ever-evolving innovation, and with the utmost integrity, our experienced executive team strives to stand apart from the pack, and build a legacy you can be proud of; one you can truly call home. We are ByDzyne™. Where limitations don't exist. For more information, please visit www.bydzyne.com.