Belgium Court Sentence Flexkom Executives To 40 Months In Jail
February 15, 2020
By Team Business For Home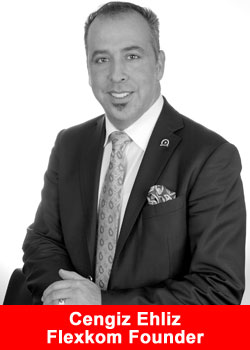 In Februari 2015 we reported Flexcom was not paying out commissions. Flexkom rebooted as Weeconomy.
For Asker Sakinmaz responds click here
Through Google translate:
The Belgium correctional court has sentenced three men to large-scale fraud with the Flexcom loyalty system. Asker Sakinmaz (52) and Cengiz Ehliz (49) received forty months in jail and a fine of 18,000 euros, Erwin F. (53) thirty months in prison and a fine of 6,000 euros.
Flexcom itself was acquitted. More than 433,000 euros in illegal property benefits were declared forfeited and partly awarded to some fifty civil parties.
The investigation started in October 2014 with a complaint from the civil parties. They had themselves persuaded at meetings organized by the defendants to become agents for Flexcom. That company had developed a system for retailers to give their customers discounts via loyalty cards.
"Flexmoney" could be saved on the cards so that customers could also spend in other affiliated stores. Flexcom provided payment terminals, the POS devices, with which the payments and discounts could be settled. The retailers had to transfer the allowed discount to Flexcom, after which the company would distribute the proceeds among the agents.
The victims had purchased licenses and POS devices as agents, hoping to be able to resell the system to retailers. The more retailers or other agents they brought in, the greater their compensation. They were told during the meetings that the system was already a success in Turkey and that it would be further expanded throughout Europe. According to the defendants, a lot of money could be made with it.
However, the system had many defects, so that the total did not work. The agents were always told that it would be all right.

It turned out that Flexcom did not get a banking license, so the POS devices could not even be used. When the victims realized that the system would never work, they filed a joint complaint.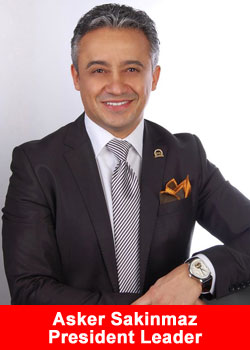 The defendants stood trial for participation in a criminal organization and scams.
Erwin F. stated that he still believed in the Flexcom product. According to him there was no question of any scams, because he never thought that the end product would not be realized.
Cengiz Ehliz was proud that the system had worked in Turkey.
After the unsuccessful attempted coup, the activities were stopped there. According to him, the system was still active in the Munich area, where 2,400 retailers would be connected.
Asker Sakinmaz failed to attend and could not be heard during the investigation.
Only with regard to Flexcom, the court found that there was doubt. The facts against the three other defendants were declared proven.
"As a result of their well-thought-out, international system of scams, smooth sales talks and worthless products, conveniently packaged as the way to get rich quick, they caused serious financial damage to the injured."
The defendants must pay the civil parties a total of 190,000 euros in damages.