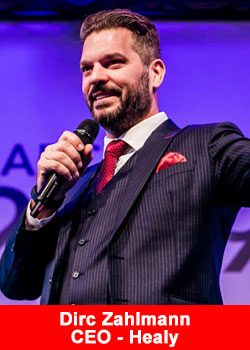 Healy Achieves Extraordinary Success In Under A Year
February 25, 2020
Healy, a German manufacturer of wearable medical devices entered the direct sales market Q1 2019 and have had excellent results thus far.
Healy World GmbH has provided a detail of their 2019 accomplishments and set a precedent of what's to come for the 10-month old startup out of Germany.
Healy brings to the direct selling industry the rapidly growing wearables market, which is projected to have shipped an estimated 305 million units this year, up from 127 million in 2018. Their success gives clues to where society is headed as well as a glimpse at technological advances beginning to emerge as this decade comes to a close.
Healy and sister company TimeWaver is well- funded with much support coming from co-founder Christian Hapler, known for his involvement with the legendary SUPERFUND investment group.
The inventor and owner of the Healy technology is renowned physicist, author of dozens of books and founder of the Institute for Applied Consciousness Research (IACR), Marcus Schmieke. Manning the ship is CEO Dirc Zahlmann, founder of the iconic Zahlmann Consulting group, adding decades of experience working with fortune 50 companies from around the globe.
65 respected direct sales industry veterans and top income earners, equating to countless hundreds of years of dedication, joined with Healy corporate to launch in Q1 2019. Since then they have spent millions in becoming fully licensed and operational in 42 countries as well as being translated for over 30 languages.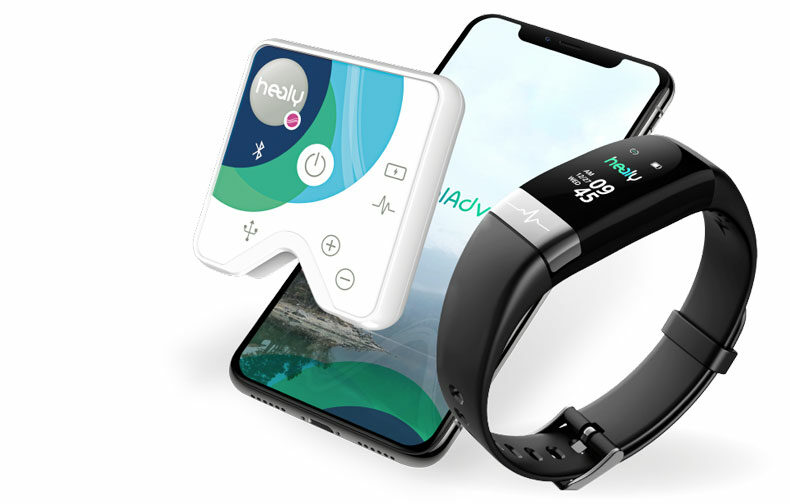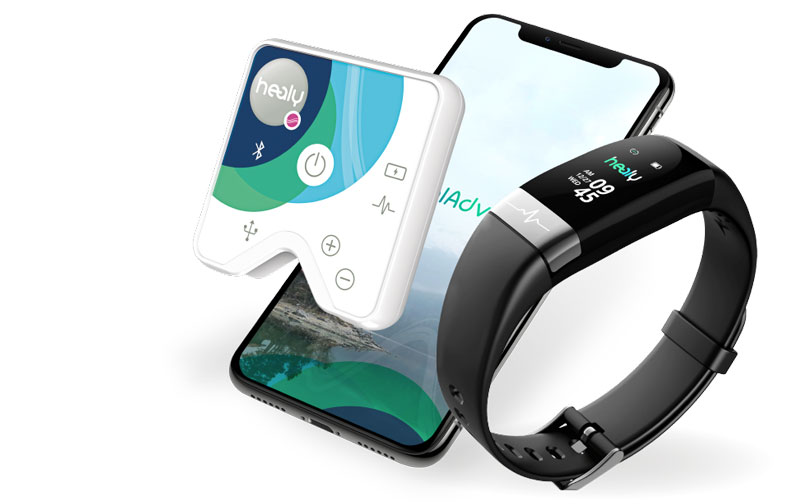 The massive effort was spearheaded by over 100 Road Shows, or official corporate events where the corporate team traveled from country to country showing off the Healy products and sharing their fascinating story..
This tremendous undertaking has made a significant impact as they near 20,000 active members, with all signs pointing at an exponential growth outlook for 2020. North America is set for launch in Q1, shortly following a massive European event which took place recently in Barcelona. There, they launched the Healy Watch, marking their 2nd major product to be released.
Healy is protected by many patents and according to Mr. Schmieke they have only "scratched the surface" as to the potential of frequency and Information Field Technology.
They are already planning for the future with a variety of new products and services being mapped out as far as two decades in advance. 
About Healy
Healy is the leading provider of wearable wellness technology for the direct selling Industry. 
Healy is a subsidiary of the internationally operating TimeWaver group. Our common vision is that all people should have the opportunity to live a holistically healthy life. Utilizing Information Field technology, over 2,000 doctors, practitioners and other therapists have used the frequency therapy of the Healy and TimeWaver systems. For more information visit www.healyworld.net
Disclaimer: Healy is a medical device for the treatment of chronic pain, fibromyalgia, skeletal pain and migraine as well as for the adjuvant therapy of mental illness such as depression, anxiety and associated sleep disorders. All other applications of Healy are not recognized by conventional medicine due to lack of evidence in the sense of conventional medicine. For more information please visit www.healyworld.net
Get more information, fact and figures about Healy World, click here for the Healy World overview.
Recommended Distributors