JIFU: Massive Momentum In Japan
February 3, 2020
By Team Business For Home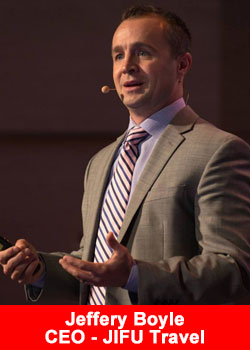 JIFU, a provider of exclusive travel value and leadership development, has seen massive growth in Japan. This week thousands of affiliates from across the world will meet in Osaka, Tokyo and Fukuoka for business and leadership training.
JIFU will also offer its first Japanese Inner Circle leadership event at a hot-springs resort near the base of Mount Fuji on February 9 and 10. Following the meetings, JIFU affiliates will take part in a historical sightseeing and culinary tour in the ancient cities of Kyoto and Nara.
JIFU Inner Circle meetings are attended by Diamond Affiliates and are designed to provide leadership training, lifelong connections and transformative experiences. In addition to many Japanese leaders, the historical tour of Japan will also include JIFU President, Bradley Boyle, and affiliates from the United States, Mexico and Europe. Previous Inner Circle events have been held in Europe and Mexico.
JIFU CEO, Jeffery Boyle, says,
"JIFU is more than just saving money, we are on a mission of human optimization and leadership. We help people become community shapers and game changers.

Our Japanese leadership of Take, Ikumi and Kazu epitomize our mission and live to teach and mentor. With their example, it's easy to understand our continued growth in Japan."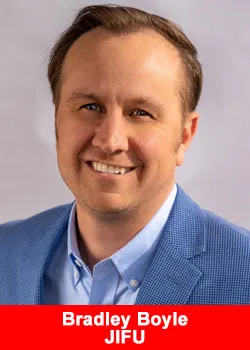 Bradley Boyle understands Japan well having lived there for years and speaks the language fluently. Bradley explains,
"This tour of Japan is just the start of what JIFU will continue to see here because of the strength of our amazing Japanese leaders. Not only are they extremely dedicated and creating explosive growth, but they are an inclusive family that puts out the welcome mat to everyone by meeting frequently, teaching value and instilling leadership principles."
The three core Japanese leaders reached the rank of Director in record time. The Director title at JIFU is the first major leadership rank and a Director 4 earns Team Building Commissions (binary bonus) of $28,000 per week. See the JIFU plan here.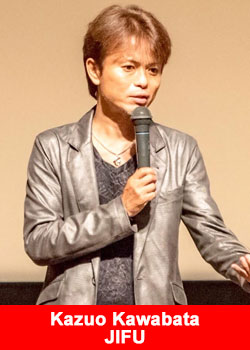 Kazuo Kawabata stated:
From the time I met Brad to the interactions I have had with Jeff and the entire JIFU team, you know they want you to succeed. I have been successful in other organizations, but I have never seen a better comp plan or product offering than JIFU. It all starts at the founders and you can see how the support from HQ develops our ability to grow in Japan.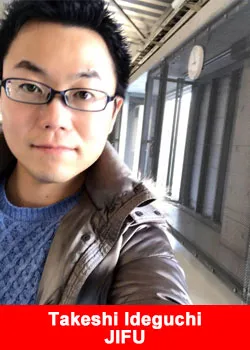 Takeshi Ideguchi says:
Of course the JIFU platform is amazing! But the best thing about JIFU is the compensation plan. The more you understand the simplicity of it, the more you will understand why JIFU is the best opportunity available.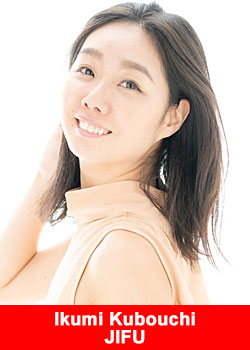 Ikumi Kubouchi says:
Since being introduced to JIFU, I have learned what real fun is.  The JIFU family is strong and our work together of building Japan brings happiness to our members and affiliates. JIFU's system is amazing and it is truly the easiest way of creating a sustainable income.

Being part of the founding team in Japan has been exciting, but I'm even more excited to be a part of the global growth of JIFU. Come join us, this is an opportunity that anyone who follows the JIFU system can succeed.
About JIFU
JIFU is a company that provides all affiliates around the world access to vacancy travel in hotels, flights, resorts, cruises, rental cars, reward credits, concierge services, activities and excursions. JIFU provides best-in-class travel savings and a compensation plan that is unmatched in the industry. See how simple JIFU is to share by watching "What is a JIFU Buddy Pass" video here.
Recommended Distributors Jifu