Why Do Top MLM Leaders Leave One Company For An Other? 
February 15, 2020
By Team Business For Home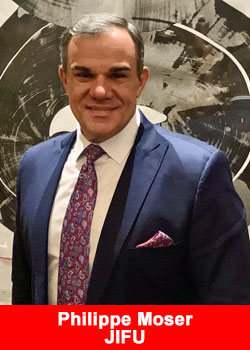 Philippe Moser, JIFU Senior Vice President of Field and Leadership Development opinion:
As Senior Vice President of Field and Leadership Development, I have overcome obstacles like no other. First, as a failed distributor, learning the ropes to becoming a documented top producer and income earner. In my 31 years of industry experience, here are my "key points" to keep in mind when choosing the next company you'll call home.
Although one of the primary reasons most industry leaders move from one company to another remains the same "to make more money", the more evolved ones have begun to be less one dimensional and look at more compelling factors.
The unfortunate "bad side" of our industry is that owners/companies seem to forget their original "Good Intentions" of why they even started their company. As they become bigger, the focus goes from "people" to "profits", which is completely counterintuitive, as without "the people" there is no long term "profit".
More importantly, that type of thinking triggers top leaders to question the vision, integrity, and ethics of said owners/company, thus causing them to start looking at other options.
So with that in mind, and having unfortunately been there myself, here is what I look for when accessing a potential new home, which I like to call "The Five Rights".
The Five Rights are as follows:
The first "right" is a product or service that sells itself based on sheer value or quality.
The second "right" is a company, ownership, executive staff, and field leadership backing that product or service. They must have industry experience while operating with integrity and transparency.
The third "right" is a compensation plan that "anyone" with or without experience can make money with, not just the top leaders/producers who bring over their entire teams from their prior company.
The fourth "right" is a duplicatable system that is easy to learn, and easy to duplicate for anyone with or without experience that promotes, teaches and creates "organic" long term growth.
The last "right" is timing. Timing speaks to the first movers' advantage, allowing you to position yourself properly before the massive momentum phase is created, becoming the convergence of all the above "key points".
Ultimately, each top leader has his or her reason for making a move or switch, whatever that may be, I hope that these five key points help you to find the right home for not only you but your leaders and team as well, should you ever find yourself in that situation.
About JIFU
JIFU unlocks your best life by creating connections, offering transformative experiences and delivering exclusive value. Learn more at JIFU.com.
Recommended Distributors Jifu