Cambodian Legend Chan Pross Achieves President Rank At ByDzyne
March 31, 2020
By Team Business For Home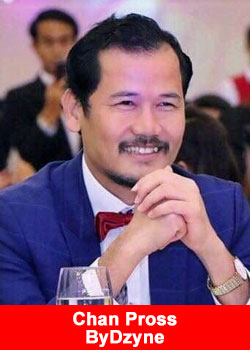 ByDzyne is experiencing massive momentum and all the rank advancement is a clear indicator of such.
Cambodian top leader Chan Pross joins the "Power of Choice" movement and achieves President his first week with ByDzyne.
A President generates over $200,000 of sales revenue in a 2 week cycle, yet Chan did it in just a few days with hard work and tremendous dedication.
ByDzyne's compelling value proposition of a new generation network marketing opportunity that includes multiple verticals across a wide spectrum of trend-setting market segments continues to attract top-level network marketing talent from around the globe. The Company is viewed by new generation MLM leaders as possessing the economic diversity, a secure home for independent distributors, and a leader-centric infrastructure to support a brand new platform of global direct selling success.
One of those leaders is Chan Pross, a superstar son of Cambodia and a seasoned and very successful network marketing professional.  Chan has built a great reputation for passionate leadership and stability in his network marketing career.  He has joined ByDzyne with an overwhelming amount of enthusiasm for the vision of ByDzyne's Power of Choice philosophy.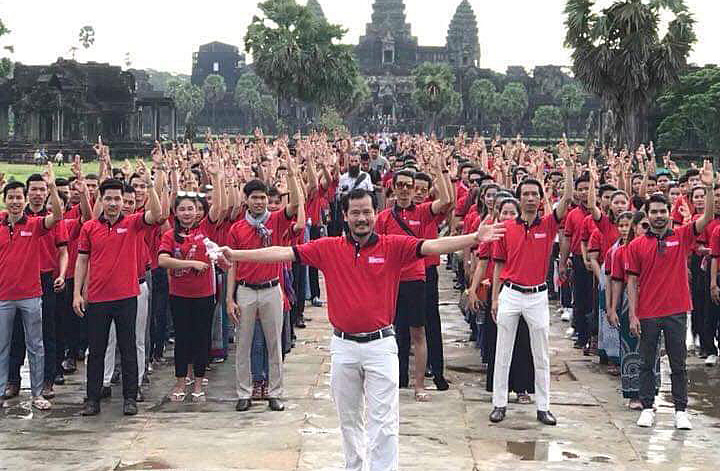 Chan has a substantial track record of helping people throughout Cambodia achieve their most noble dreams and their highest levels of personal success.  Chan is a natural-born leader and has consistently shown a relentless commitment to action in the pursuit of his tenacious goals and objectives.
With a strength of purpose, Chan stated that,
"I have joined ByDzyne with utmost confidence that the Company will have long-lasting stability in Cambodia because of the unmatched leadership skills of Nat and Chanida Puranaputra.

They know exactly what it takes to build successful leaders and their support for an unlimited Power of Choice is precisely what me and my leadership team need to help thousands of people in Cambodia and the surrounding countries."  
With his personal charisma and nonstop work ethic, Chan has arrived at pinnacle levels of accomplishment.  He is never satisfied, however, to enjoy these success victories by himself.  His ultimate joy is to provide essential training, nurturing, and leadership so that his entire team can succeed together.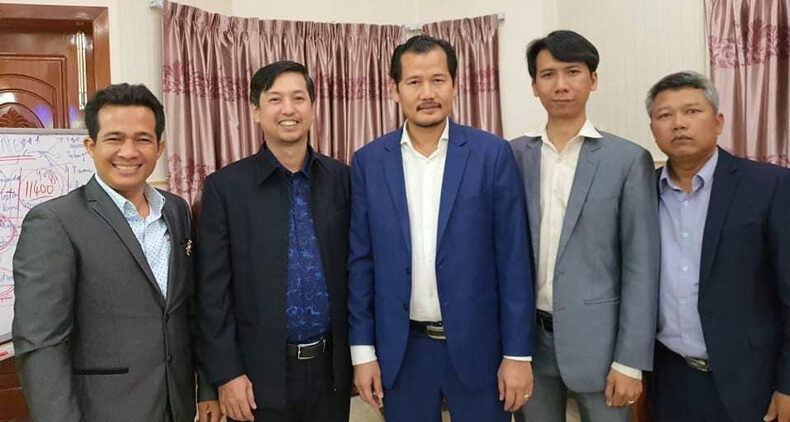 Chan fully understands the leadership principle that the speed of the leader is the speed of the team.  With remarkable dedication and a picture-perfect start with ByDzyne, he achieved the President rank in his very first cycle of business.  As if that wasn't a big enough accomplishment, in that same first cycle, he also helped to create 3 Diamonds and one 2-Star Diamond.
"To me, leadership is everything, and Chan Pross has proved to be the kind of leader that we are proud to partner with,"
says Chanida Puranaputra, Chairman of ByDzyne.ByDzyne warmly welcomes Chan Pross as one of the newest members of the ByDzyne leadership family. More news to come regarding this new team of high-achieving empire builders.
About ByDzyne™
ByDzyne's multi-faceted approach disrupts the traditional industry model by first understanding that one size DOESN'T fit all.
You were born into a particular culture, with unique tastes, interests, and desires. ByDzyne™ was created with a mission to celebrate your uniqueness and empower your extraordinary potential. Our exceptional "culture-crafted" products meet distinct needs in key consumer markets, and our lucrative business opportunity was formulated to fuel your ideal lifestyle, as YOU see fit.
Our visionary leadership wanted to create an unparalleled company with your individual needs in mind, whether as a consumer or Brand Ambassador. This customizable approach is a driving force that propels everything we do and will do in the future. We are launching into not one but FIVE of the fastest growing multi-trillion dollar industries, creating one of the most explosive opportunities in the market, starting with technology, beauty, wellness, travel and now trade.
Our mission is to continue to expand our global footprint into multiple verticals to maximize your income opportunities, capitalize on trends, and gain market share in upcoming industries as they advance.
Through ever-evolving innovation, and with the utmost integrity, our experienced executive team strives to stand apart from the pack, and build a legacy you can be proud of; one you can truly call home. We are ByDzyne™. Where limitations don't exist. For more information, please visit www.bydzyne.com.