JIFU Japan Experiences Unprecedented Growth Navigating Through Social Distancing
March 20, 2020
By Team Business For Home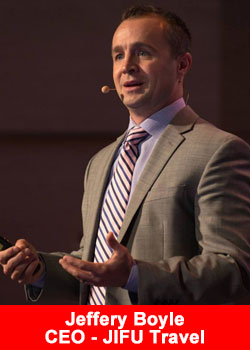 JIFU has created leadership tools that continue to help deliver explosive growth in Japan. During the last month, record commissions as new products and services are introduced.
Even as the country has navigated through the recent scares, leaders in Japan have created systems and processes to continue to work together and find opportunities to develop, train and onboard new customers and Member Affiliates in unprecedented levels.
Jeffery Boyle, CEO and Co-Founder, says,
"Japan went through the social distancing requirements almost a month before the United States and Europe.  The Japanese people have managed the crisis with extreme professionalism. Not only have they adapted their business amid these restrictions, but they are experiencing extraordinary growth."
Utilizing this time to train and develop new leaders is paying off. March sales for JIFU are on track to double February's sales as well as enrollments of customers and Member Affiliates.
Bradley Boyle, President and Co-Founder says,
"This is truly a worldwide scare that is once in a century.  However, by continuing to focus on training and development, the JIFU team around the world is recognizing that it is a good time to evolve the way we do business.

With a new emphasis of online trainings to enroll, the team is building a stronger foundation. As the crisis is controlled, people will be hungry to get out and enjoy life more than ever before. The Japanese team knows this and is preparing a foundation to ensure continued growth."
Industry veteran and JIFU COO, Doug Allen, explains,
"We are grateful for our Japanese team because they are leading the charge in staying positive and teaching real business and leadership skills. We are seeing new leaders emerge and we even had one Member Affiliate reach the lofty level of Director 2 just one week after joining JIFU. This is so inspiring to see a team come together while others are in a wait and see mode. The Japanese have been an example to our teams around the world and focus on helping others now and for the future."
Adjusted initiatives in Japan:
Understand that this is a time to be careful and innovation is necessary. Teams that evolve will be ready.
With so much negative information in the news, being positive creates a safe place to innovate and grow.
Online systems are continuing to evolve and develop to train and focus on developing new leaders and find customers.
By focusing on daily trainings, each leader has a goal of training 7 new team members and teaching the JIFU Success System. By mentoring 7 Member Affiliates, and helping them become leaders, each leader can take responsibility for the daily online call once a week.
New training videos for each step of the JIFU's STP systems are being developed to create replication: Show the Portal, Show the Process, Show the Plan.
Keep face-to-face meetings limited to small groups and focus on online trainings. This creates confidence to teach others and increase personal confidence through practice and working with other leaders.
A couple of the key initiatives by JIFU Japan leaders:
The companies that focus on tactics instead of strategy will fail. Expecting Member Affiliates and customers to just enroll by word of mouth is an old tactic and a failed strategy. Training and developing leaders help create momentum and results.
Focus on the value of JIFU as an entire system, not just on enrollments. JIFU was designed for the long-term success and short-term setbacks are to be expected, not avoided.
Create tools and daily trainings. The JIFU Success System has many tools and advantages. It is the responsibility of the leaders to train new Member Affiliates about the advantages and help their teams grow in leadership.
Develop localized content and train leaders to teach the content to new Member Affiliates and customers on a daily basis. Cadence is key as it is easy to fall out of step by making excuses, but leaders stay constant and dedicated.
About JIFU
JIFU is a company that provides all affiliates around the world access to vacancy travel in hotels, flights, resorts, cruises, rental cars, reward credits, concierge services, activities and excursions. JIFU provides best-in-class travel savings and a compensation plan that is unmatched in the industry. See how simple JIFU is to share by watching "What is a JIFU Buddy Pass" video here.
Recommended Distributors Jifu