ÜFORIA Science And MaVie Merge Into New Company One You DNA
March 1, 2020
By Team Business For Home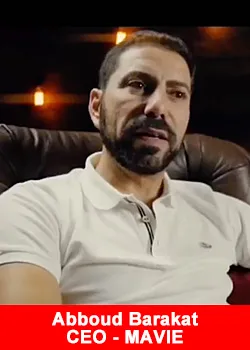 DNA industry heavyweights, ÜFORIA Science and MaVie have today announced a merger to form a dynamic new consumer genomics company.
MaVie CEO Abboud Barakat and ÜFORIA Science CEO Ron Williams today announced a definitive merger agreement to enhance their DNA personalized global product offering to become the worlds' leading and most significant, DNA- wellness enterprise in history.
MaVie is a pioneering consumer genomics company that has created a unique artificial intelligence with proprietary technology that offers dynamic-DNA skincare, nutrition, fitness, personality and inborn talent reports, in addition to personalized DNA meal plans, fitness routines and skincare products.
ÜFORIA is the leading supplier of DNA personalized nutrition and supplements and has the ability to produce nearly 400 million unique formulas built from exclusive and proprietary software and technology.
This exciting partnership was formed to unify their proprietary DNA science and increase market share globally. It will be a worldwide industry leader with the combination of Mavie's markets in Asia, Africa, Europe and Australia and ÜFORIA's market in North America.
The company will be managed and developed by Mr. Abboud Barakat as Chairman and Mr. Ron Williams as CEO.
Ron Williams stated:
"Today we are making history, the coming together of two DNA-industry heavyweights, in what we believe to be the perfect union. This is an actual merger where 1+1=10".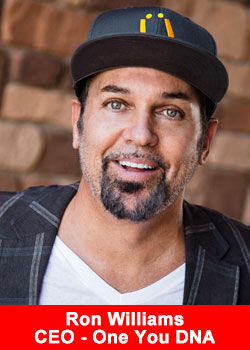 The merger will operate under the name One You, a powerful new brand which celebrates individuality, and the illuminating fact that we are indeed 1 unique person among over 7 billion people on Planet Earth.
It is expected this newly formed partnership will allow for the expansion of new markets, the introduction of new personalized products to customize lifestyle and corrective actions for the global mass market.
Abboud Barakat said:
"We feel strongly that joining forces will allow us to realize our strategic goals as we aspire to be the next billion-dollar company.

This goal will be realized through our unique customized-DNA products backed by unrivaled, world class science. In addition, One You offers training led by industry expert Eric Worre and logistics expertise backed by LaCore Enterprises.
The integration of both companies will take place over the next 90 days and will culminate in a celebratory launch in Las Vegas, August 2020.
About ÜFORIA Science
ÜFORIA is the only company that takes your DNA to create truly one-of-a-kind custom nutrition made just for you. Our DNA Test unlocks the secrets to your "Actionable Genes" and their influence on your body.
With nearly 400 million unique formulas, this is your very own customized nutrition. Decades in the making – this is exclusive and proprietary software and technology.
To ensure quality and privacy, your DNA analysis is performed in a US laboratory that is CLIA certified and HIPAA. At ÜFORIA™ we exceed the leading security standards and your personal information is kept confidential and secure. For more information please visit www.uforiascience.com
About Mavie
DNA testing (Predictive Genomics) is at the core of what we do. It is the key that allows us to create personalised products and services, designed to help you feel and perform better, look younger and live longer. Since our launch in 2018, our brand has grown exponentially -we now have thousands of members in our global family, all linking arms and living more empowered and personalised lives, while also reaping the benefits of financial freedom.
We believe in empowerment – by personalising life's most meaningful choices and decisions and putting them in your hands. Giving you the tools you need to thrive and achieve wellness in today's world and in all aspects of your life.
Our DNA personalised products and services are produced to the highest standards, based on evidence based science, with premium quality, natural and active ingredients. For more information please visit www.mavie.net
Recommended Distributors ÜFORIA Science