Health Expert, Dr. Darrel Hestdalen, Fuels Family and Retirement with Touchstone Essentials
April 24, 2020
By Team Business For Home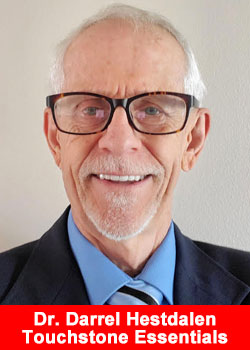 Dr. Darrel Hestdalen has over 40 years of clinical practice in chiropractic medicine, incorporating nutrition, applied kinesiology and acupuncture.
He's been an advocate of organic foods and the need for nutritional supplements for the better part of his career but was concerned by the fact that most supplements contain synthetic ingredients.
Dr. Hestdalen says,
"Synthetics not only block most of the nutrition from getting into your cells, they can even be harmful. At best, they do nothing, at worst they make you sick. I've known the CEO and Founder, Eddie Stone, for many years and Touchstone Essentials had exactly what I was searching for: pure whole-food, non-synthetic supplements."
Dr. Hestdalen has helped countless patients, lectured on college campuses and even worked with professional sports teams to teach people about the importance of what you put in and take out of the body for long-term health and well-being.
"The best definition of health I've ever expressed is that health is a balance," says Dr. Hestdalen. "You certainly will benefit from nutrition, but a detoxed person will have a faster and better response. You have to clean the cell and then nourish it."
According to Dr. Hestdalen, toxic heavy metals and VOCs [volatile organic compounds] inhibit the body, blocking key receptor sites from bonds that are necessary to create critical energy for the cell. In other words, toxins literally block the body from performing essential life functions.
"That's why Touchstone Essentials' Pure Body and Pure Body Extra Strength are so important," Dr. Hestdalen says. "These products safely and effectively remove toxins from the gut and on a cellular level, clearing the way for our bodies to perform. If you're not taking care of the toxins, any other treatment is just symptomatic care."
According to this expert, detox is step one, then nourishment is next. Dr. Hestdalen has published blogs and articles explaining the importance of nutrients, the severe lack of them in our modern food supply, and the consequences for our health. He says,
"It is now increasingly evident that foods grown with organic practices are better for you. Not only will the food be non-GMO and free of chemical pesticides and herbicides, it will also have a better nutritional profile."
Still, Dr. Hestdalen says that whole food supplementation is essential since unlike synthetic isolates, plant sources supply all of the associated nutrients, enzymes and cofactors needed for your body to use the nutrients properly.
"Supplementation is critical, and I recommend Touchstone Essentials' products," says Dr. Hestdalen. "Super Green Juice is the simplest way to really cover your bases with organic fruits and vegetables and Wellspring is an excellent plant-based source of Omega 3, 6 and 9.

All the ingredients are in an unadulterated form so your body can absorb nutrients into the cells. Also, ever since the Calm CBD Oil came out, it's the best anti-aging product I've seen in 45 years."

Today, all my family members, even my three-year-old grandson, are benefiting from Touchstone Essentials' products. In the age of industrial agriculture and invisible killers, detoxification and whole food nutrition are our strongest defense."
Dr. Darrel Hestdalen is Board Certified in Applied Kinesiology, a Fellow of the Acupuncture Society of America and has taught post-graduate classes in both fields. He has lectured extensively on the importance of nutrition for 25 years and has worked as a sports medicine advisor to a professional baseball team.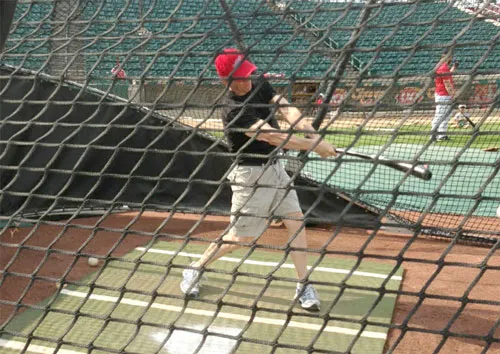 About Touchstone Essentials
Touchstone Essentials was founded in 2012 by 30-year industry veteran, Eddie Stone, with a vision of organic goodness accessible to everyone. They ship to over 60 countries around the world. Touchstone Essentials has been experiencing double-digit growth over the past 3 years and with the launch of the organic CBD hemp oil line, things have started reaching critical mass.
They describe themselves as proud rebels with a cause, offering products for Daily Detox, Organic Superfoods, and CBD. When you join as a VBO, you become a visionary business owner. As a VBO, you're the CEO of your own empire, but you're not alone. Touchstone Essentials offers an advanced digital marketing system with a trove of resources, all at no additional cost. This includes a TheGoodInside.com e-commerce site, blog, and e-newsletters, social media retargeting and more. For more information please visit www.thegoodinside.com