Denise Longtin Achieves Regional Director Rank At Touchstone Essentials
June 26, 2020
By Team Business For Home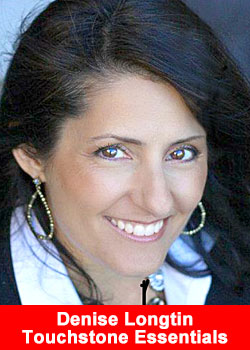 For Denise Longtin, making an impact on people is her driving force, and it's with that passion that she recently advanced to Regional Director with Touchstone Essentials. She doesn't try to persuade people; she simply shares from the heart. She believes in growing her business organically just by being true to herself.
Denise says,
"I love what I do because it's helping people and right now people need support more than ever. It's easy to grow when you're motivated by the right reasons. Once people realize your intention is truly for their benefit, they're more receptive to what you have to say."
To say Denise loves the direct selling industry is an understatement. She thrives in it. While she'd successfully worked in the corporate world for several years, she always knew there was something more. There was something better. While she found great success in direct selling, she says the industry gave her so much more than financial stability. It gave her a new purpose.
She says,
"I found the direct sales industry intriguing because I could make money on my own terms, but ultimately it reawakened my passion for making a positive impact on others."
Once she began unlocking her own personal and professional potential, she became driven to help others unlock theirs. She thrived on impacting people from a motivational standpoint, and the more she helped others, the more it energized and fulfilled her.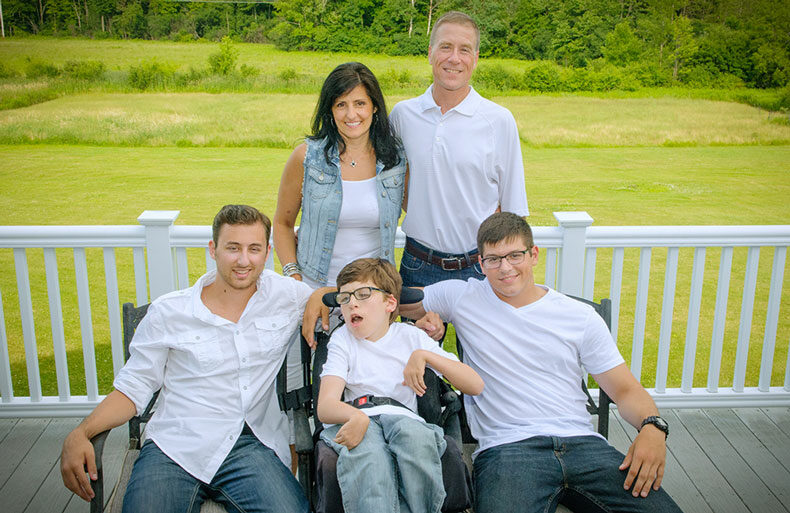 "It's a benefit of direct selling that you don't often hear about, especially for women. I had built something that was mine, aside from my family. No other industry encourages this kind of self-development and supportive camaraderie."
It was that personal development and camaraderie that empowered Denise to join forces with another Touchstone Essentials leader, Lisa Peterson and launch a weekly live video chat.
"It's a cross-country conversation," says Denise. "Lisa is on the west coast and I'm on the east coast and we come together once a week to talk about wellness from a physical, mental and emotional standpoint."

"So far, the feedback has been incredible, and I really think it stems from what's happening in the world right now. Our chats have become a touchpoint for that human connection we've all been missing so much."
According to Denise, there's never been a more urgent time to talk about health and well-being, but now people are also looking for more ways to make income.
"My goal has always been to share Touchstone Essentials' incredible products. Earning money has always come second. But what I've found is that it really is possible to take back control over your financial future. That's something people are seeking now more than ever, and nothing makes me happier than showing them how."
About Touchstone Essentials
Touchstone Essentials was founded in 2012 by 30-year industry veteran, Eddie Stone, with a vision of organic goodness accessible to everyone. They ship to over 60 countries around the world. Touchstone Essentials has been experiencing double-digit growth over the past 3 years and with the launch of the organic CBD hemp oil line, things have started reaching critical mass.
They describe themselves as proud rebels with a cause, offering products for Daily Detox, Organic Superfoods, and CBD. When you join as a VBO, you become a visionary business owner. As a VBO, you're the CEO of your own empire, but you're not alone. Touchstone Essentials offers an advanced digital marketing system with a trove of resources, all at no additional cost. This includes a TheGoodInside.com e-commerce site, blog, and e-newsletters, social media retargeting and more. For more information please visit www.thegoodinside.com
Recommended Distributors Touchstone Essentials