CEO of Natural Beauty Brand, Agent Nateur, Becomes Global Brand Ambassador For Touchstone Essentials
August 6, 2020
By Team Business For Home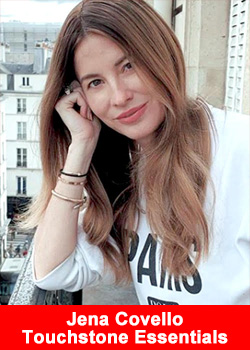 For Agent Nateur's CEO and "Creatrix" Jena Covello, what began as a mission to find an effective, non-toxic, aluminum-free deodorant turned into a thriving line of natural skin products enjoyed by such celebrities as Emma Watson, Olivia Wilde and Kourtney Kardashian. But for Jena, it all began out of a serious health necessity.
"I was diagnosed with endometriosis in 2003," says Jena, "seven years and numerous surgeries later, I began taking a holistic approach to my health. A lot of people underestimate the effects of this painful disease.

I wanted to find an effective deodorant free of aluminum because aluminum can mimic estrogen and I'm already estrogen dominant. I couldn't find a single deodorant to work so I began making my own and giving it to friends."
 For Jena, success didn't happen overnight, but her steadfast desire to create a truly natural product that worked resulted in a brand with a celebrity following that is beloved by beauty editors everywhere including Elle and Vogue.
Jena says,
"I wanted to create something effective, healing and moisturizing. It took me nine months to find an honest lab who won't add toxic ingredients to my formula. My ingredients are so pure that you can eat them."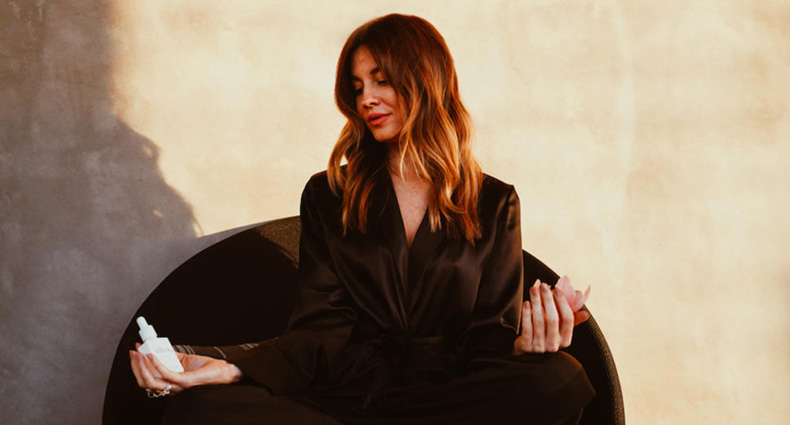 Jena's passion for purity and toxin-free living is what drew her to the organic, plant-based supplement company, Touchstone Essentials. There's a natural synergy between the "good inside" approach of Touchstone Essentials and her own toxic-free natural beauty line.
But her story with Touchstone Essentials' founder and CEO, Eddie Stone, began long before Agent Nateur was even a concept.
According to Jena,
"Eddie Stone first touched my life in 1998 when a supplement seminar he held brought me to California for the first time, an experience that directly impacted my decision to move to the West Coast. His work in supplements has informed many of the choices I've made when formulating Agent Nateur products and inspired my insistence upon using pure ingredients."
As a kickoff to her ambassadorship, Jena interviewed Eddie on her popular podcast, Nateurious, covering everything from how he came to found Touchstone Essentials and the principles behind the products to the difference between lab-generated vitamins and those found in nature, and what to look for in choosing a safe, effective zeolite.
Jena says,
"Eddie's understanding of plant-based vitamins and minerals, and quality sourcing has resulted in a line of superior supplements that actually work. He's been paving the way for two natural substances that are dramatically improving the health of both humans and animals: Zeolites and cannabinoids. I'm excited about our partnership and Iook forward to sharing both the products and the message to a wide audience."
Touchstone Essentials was founded in 2012 by 30-year industry veteran, Eddie Stone, with a vision of organic goodness accessible to everyone. They ship to over 60 countries around the world. Touchstone Essentials has been experiencing double-digit growth over the past 3 years and with the launch of the organic CBD hemp oil line, things have started reaching critical mass.
They describe themselves as proud rebels with a cause, offering products for Daily Detox, Organic Superfoods, and CBD. When you join as a VBO, you become a visionary business owner. As a VBO, you're the CEO of your own empire, but you're not alone. Touchstone Essentials offers an advanced digital marketing system with a trove of resources, all at no additional cost.
This includes a TheGoodInside.com e-commerce site, blog, and e-newsletters, social media retargeting and more. For more information please visit www.thegoodinside.com
Recommended Distributors Touchstone Essentials