Max Dramisino From Italy Achieves Crown Ambassador At Neworkom
October 13, 2020
By Team Business For Home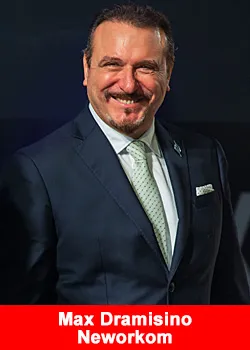 After various important professionals joined the corporate staff, the network continues to grow.
It's up to Max Dramisino, the company's highest qualification, to start this new generational wave that will start from Europe to South America and Asia.
Neworkom is one of the fewest companies of MLM where anyone who works hard may also aspire to reach Corporate positions and in fact Max, following the huge performance, is also one of the CoFounders of the company.
Max Dramisino has always been a successful leader in the MLM world. He started back in 1995 in the Insurance Network and then he continued to work tirelessly towards the most important positions in various American and European Network Marketing realities.
He has always been a Networker reaching prestigious goals and placing among the Top Leaders of MLM.
At the end of 2017, after a disappointment due to a Crypto-Network, he decided to abandon Network Marketing. Fortunately, in August 2018, he received a call from Andor Viragh who wanted to present him the Neworkom project.
The rest is history:
first he says he just wants to introduce a few people, then, after having understanding the Vision and the Mission, he fell totally in love with Neworkom and quickly became the first qualification of the Company:
Max Dramisino stated:
"Yes, it's true, at the beginning I didn't want anything to do with Network Marketing. Then when I understood the potential of this market and the beauty of this project, I couldn't help but get carried away and accompany Andor to the success of this wonderful project. Now here I am, Crown Ambassador Neworkom, planning the new wave of World Leaders.

Network is my life and I live it intensely, of course by keeping the ethics, values and morals. I no longer wanted to deal with those who use this system only to enrich themselves and exploit others. That's why I always keep accelarating in this company"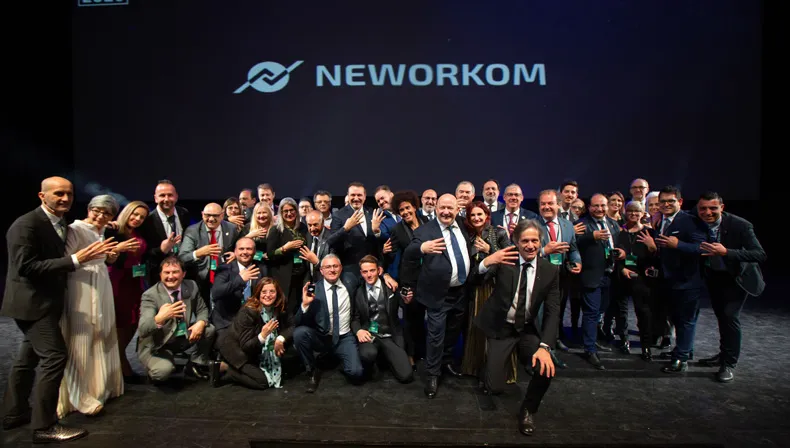 President and Founder Andor Viragh stated:
"Max is a charismatic and profound leader,as well as one of the CoFounders Neworkom which means that, every day, he ensures that the brands values are kept at the hugest leveI.

I am sure that this work by Max will lead MLM's new recruits to understand that behind some glossy posts and statements, there are women and men who want to do something to sincerely help people, especially at a time like the one we are in".
Max Dramisino and a small group of Top Leaders will start a new training campaign during the month of October and November to prepare for the upcoming Asia launch.
About Neworkom

Neworkom™️ was founded in Malta in 2019 by a group of entrepreneurs with twenty years of experience in finance, networkingand community building. The need to build a pillar of excellence that brings together experts in various sectors to drive innovation, was the spark that gave rise to the concept of New Work and Communication, Community, Commerce. A place to host the dreams of others, making them come true.
Neworkom seeks, in the present, the opportunities of the future, providing people with concrete ideas to improve their lives. The ultimate goal is that the opportunities offered by Neworkom™️ can bring inspiration and innovation to everyone in the world. for more information please visit www.neworkom.com
About Ulyfe
Ulyfe™️ is a 2nd generation social network, based on a community built in Digital Sharing Economy. It is a protected environment, designed in blockchain, where anyone with a talent, who wants to express himself, exchange goods and services, whether private or professional, can find his space, online or offline, starting from the home to reach the global audience.
This starting from a specific place, a geolocalized map that starts from where you are, all around you. A part of everything that this economy generates is distributed among the members of the community. Access is possible from any device and you can be part of it by following the Affiliate Marketing system: it is only thanks to an invitation that you can be part of this community. For more information please visit about.ulyfe.com