Virtual Training Vault Offers More for Life Changers
October 16, 2020
By Team Business For Home International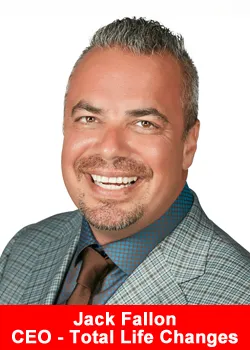 Total Life Changes (TLC) has never been a company to halt its positive momentum. And November is going to prove that! On November 9, 2020, TLC will break out its Virtual Training Vault to integrate with the Virtual International Event on November 13, 14, and 15th.  Director of Events, Tricia Crawford, tells us how the corporate team came up with this idea:
"We wanted to do something different, and since our standard is giving more than what's expected, we did a lot of research. And we considered that we don't want to sit in front of a computer for a whole day. So, we started thinking, 'How could we provide our community as much information as possible without expecting people to commit to a three-day event?' And this evolved into our Virtual Training Vault."    
This vault will include corporate-sponsored training available to everyone and will encourage Life Changers (independent representatives) to review and absorb the information at their own pace. TLC aims to provide tips directly from the field, with mindset training from its top seven Executive Ambassadors: Twiler Portis, Ana Cantera, Nathalie Nicole-Smith, Stormy Wellington, Julio Lama, Gregg Scott, and Lenika Scott. 
Tricia says that first-time Life Changers can easily find all the tools and business development that they will need:
"The Life Changers can log into this vault, and they can find all the tools, resources, and knowledge and validation from other Life Changers. We are giving them all the tools to launch their business with success. From the Compensation Plan to the mobile app training and our guest speakers, we will have so many different ways to dive in deep with TLC. There's going to be something that everyone can learn from."
Tricia expresses that she is most excited to see the product showcase because that is the essence and core of Total Life Changes:
"We email event surveys after every event, and one of the most popular points of feedback is to learn more about its products. We're going to dive into some of our most popular products in a way that the average person can understand."
TLC has always created innovative ways to learn at home and on the go, and this event is no exception. It will be a groundbreaking event for the worldwide TLC community and will bring light and positivity in this uncertain time. Every individual that logs in and completes a training is will be entered into a Grand Prize Drawing of $40,000 ($10k respectively for each training language).
About Total Life Changes
Total Life Changes (TLC) is a direct selling company offering a diverse product portfolio of health and wellness products. Founder and Chief Vision Officer Jack Fallon created TLC 17 years ago with a single product: NutraBurst®. Since that time, TLC has continued to develop weight loss and wellness products matched with an attractive hybrid binary compensation plan.
This allows Life Changers of TLC to be rewarded quickly for introducing new customers to its products and business opportunity. Find out why so many are saying, 'It really is different over here.' For more information, please visit www.totallifechanges.com
Recommended Distributors Total Life Changes