Breaking News: WorldVentures And Seacret Direct Partnership
November 14, 2020
By Team Business For Home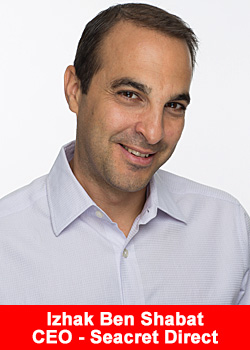 According to a WorldVentures press release:
In last few days, Seacret Direct and WorldVentures announced a unique partnership for the industry of direct sales.
The strategic alliance allows full access for all WorldVentures representatives to Seacret's products and compensation plan. The plan allows for the representatives of WorldVentures to enhance their current income generated through the sale of travel memberships through WorldVentures by also selling Seacret's products which can be enjoyed now while travel is such a difficult benefit for customers to use. Compensation for those Seacret product sales will be paid directly from Seacret to the representatives who opt in as Seacret Agents.
This expanded alliance follows the launch of WorldVentures' DreamBody line of travel-centric nutrition and wellness products that complement its industry-leading travel membership, DreamTrips. Seacret and WorldVentures had already partnered in offering a more limited version of the Seacret VIP product access through DreamBody but this new expanded agreement allows full access to all Seacret products at Seacret Agent pricing, their deepest discount administered through Seacret's compensation plan.
Like many companies with a travel centric product offering, WorldVentures has been deeply impacted during the COVID-19 pandemic and maintaining its customer base through the launch of this product line and a new enhanced agreement with Seacret allows for its representatives to enjoy additional income opportunities while maintaining the benefits of their membership community and products.
The expectation is that this new enhanced alliance will help to transition the period of pandemic to a more open travel climate globally and proceeds exploratory conversations on other opportunities to enhance their strategic relationship."
About Seacret Direct
Founded in 2005, Seacret Direct is an expert in Dead Sea skincare. Seacret develops, manufactures and sells premium nutrition and skincare products that combine Dead Sea minerals and other clean ingredients with new technologies and scientific breakthroughs. Manufactured in Israel and headquartered in Phoenix, Arizona, Seacret skincare products offer mineral combinations found only in the Dead Sea.
Seacret products were sold in many countries before the company adopted the direct selling business model in 2011. Since then, Seacret has been recognized on the DSN Global 100 list for its global impact of the industry on economic and social realms.
About WorldVentures
WorldVentures Marketing, LLC, sells travel and lifestyle community memberships providing a diverse set of products and experiences. The company's goal is to help Independent Representatives, DreamTrips Members and employees achieve more fun, freedom and fulfillment in their lives. WorldVentures uses the direct sales model to go to market with active Representatives and members worldwide. For more information, visit worldventures.com.
Get more information, fact and figures about WorldVentures, click here for the WorldVentures overview.
Get more information, fact and figures about Seacret Direct, click here for the Seacret Direct overview.