ByDzyne Adds Apple Products To Its Hybrid E-Commerce Platform – BOS.Club
November 19, 2020
By Team Business For Home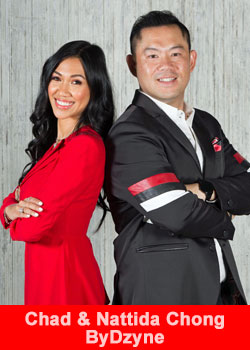 With the recent soft launch of BOS.Club, ByDzyne is again making trend-setting history with the introduction of the world's first Hybrid E-commerce Platform.
ByDzyne has created a unique opportunity where all sales of these everyday brand name products will generate Business Volume that flows directly into the Company's Financial Rewards Program.
Through the creative leadership of the Executive Team, ByDzyne has achieved another "first" in the network marketing profession with the addition of world-renowned products from the tech giant, Apple, within BOS.Club.
Through a third-party vendor, BOS.Club Subscribers have the exclusive opportunity to purchase Apple's iPhones, MacBooks, Apple Watches and iPads while being awarded in the compensation plan. These Apple products are available at specially discounted BOS.Club prices in Ecuador, one of the Company's most important South American markets. These Apple products are available in Ecuador in the newest released versions as well as previously launched models.
Included are:
1. iPhone – With the newest iPhone 12 to be added shortly, the currently available iPhones vary in memory capacity and range from models 7 through X, including the later launched iPhone Xr as well.
2. MacBook Air – The up-to-date version is available in 256GB RAM.
3. Apple Watch – The newly launched Series SE and Series 6 are added along with the earlier Series 3 and 5.
4. iPad – The cutting edge iPad Pro 12.9 and iPad Pro 11.
With the newest addition of Apple to the Tech & Digital category, ByDzyne has set the bar so high. Apple being a brand to reckon with only speaks volumes about the identity that ByDzyne aims to establish for itself and BOS.Club. And ByDzyne isn't stopping there.
They are only warming up the engines by striving to increase the success of BOS.Club. The Executive Team stated,
"we are not a platform that teaches or educates on e-commerce, we ARE e-commerce!"
ByDzyne aims to spoil BOS subscribers with a sea of choices, creating value worth capitalizing on. With this very aim, BOS.Club is advancing to new heights, surely with more 'firsts' to be marked in future.
Because of the Power of Choice and the multi-vertical strategy of providing high-quality products and services, there is hardly a consumer segment that cannot find what they seek in the value proposition of ByDzyne. And through this innovative and successful strategy, ByDzyne is proactively helping all Brand Ambassadors to reassert control because they "dzyned" it exactly that way.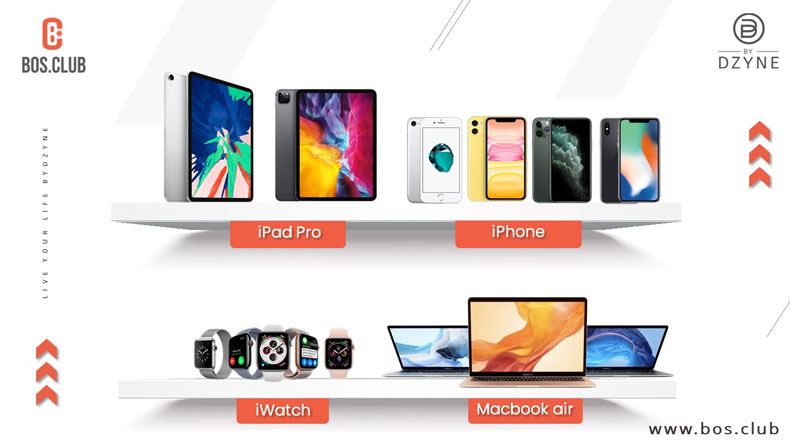 ByDzyne Añade Productos Apple a su Plataforma de Comercio Electrónico Híbrido – BOS.Club
Con el reciente lanzamiento de BOS.Club, ByDzyne vuelve a marcar tendencia con la introducción de la primera plataforma de comercio electrónico híbrida del mundo. ByDzyne ha creado una oportunidad única en la que todas las ventas de productos de marca usados todos los días generarán un volumen de negocio que fluye directamente al Programa de Recompensas Financieras de la Compañía.
A través del liderazgo creativo del Equipo Ejecutivo, ByDzyne ha logrado otra "primicia" en la profesión del mercadeo en red con la adición de los productos de renombre mundial del gigante tecnológico, Apple, dentro del BOS.Club. A través de un vendedor tercero, los suscriptores de BOS.Club tienen la oportunidad exclusiva de comprar iPhones, MacBooks, relojes de Apple y iPads de Apple, mientras se les recompensa con el plan de compensación. Estos productos de Apple están disponibles con descuentos especiales sobre los precios del BOS.Club en Ecuador, el cual es uno de los mercados más importantes de América del Sur. Estos productos de Apple están disponibles en Ecuador tanto en las nuevas versiones como los modelos lanzados anteriormente.
Se incluyen:
1. iPhone – Con el nuevo iPhone 12 que se añadirá dentro de poco, los iPhones actualmente disponibles varían en capacidad de memoria y van desde los modelos 7 al X, incluyendo también el iPhone Xr lanzado posteriormente.
2. MacBook Air – La versión actualizada está disponible en 256GB de RAM.
3. Apple Watch – La recién lanzada Serie SE y la Serie 6 se añaden junto con las anteriores Series 3 y 5.
4. iPad – El vanguardista iPad Pro 12.9 y iPad Pro 11.
Con la más reciente adición de Apple a la categoría de Tecnología y Digital, ByDzyne ha puesto la barra bien alto. El hecho de que Apple sea una marca a tener en cuenta sólo habla de la identidad que ByDzyne quiere establecer para sí misma y para BOS.Club.
Y ByDzyne no se detiene ahí. Sólo están calentando los motores al esforzarse por aumentar el éxito de BOS.Club. El Equipo Ejecutivo declaró, "no somos una plataforma que enseña o educa sobre comercio electrónico, SOMOS comercio electrónico!" ByDzyne tiene como objetivo mimar a los suscriptores de la BOS con un mar de opciones, creando un valor que vale la pena capitalizar. Con este mismo objetivo, BOS.Club está avanzando a nuevas alturas, seguramente con más "primicias" que se marcarán en el futuro.
Debido al poder de la desición y a la estrategia multivertical de proporcionar productos y servicios de alta calidad, difícilmente hay un segmento de consumidores que no pueda encontrar lo que busca en la propuesta de valor de ByDzyne. Y a través de esta innovadora y exitosa estrategia, ByDzyne está ayudando proactivamente a todos los Embajadores de Marca a reafirmar el control porque lo "diseñaron" exactamente de esa manera.
About ByDzyne
ByDzyne's multi-faceted approach disrupts the traditional industry model by first understanding that one size DOES NOT fit all. You were born into a particular culture, with unique tastes, interests, and desires. Therefore, ByDzyne™ was created with a purpose to celebrate your uniqueness and empower your extraordinary potential. The company's exceptional "culture-crafted" products meet distinct needs in key consumer markets, and their lucrative business opportunity was formulated to fuel your ideal lifestyle, as YOU see fit.
This customizable approach is a driving force that propels everything ByDzyne does and will do in the future. They proved this by already establishing 4 distinct verticals: Technology, Training, Travel and Transform. And 8 industries are represented in these diverse categories of products and services: Forex, Online Marketing, Internet of Things (iOT), Lifestyle, CBD, Skincare, Weight Management, and Wellness. At ByDzyne's core, they believe that this "Power of Choice" offers not just opportunity, but security.
Ultimately, the perfect home-based business would have a catalog full of ever-evolving products and services, that would be relevant to all people, available in all markets, and at a price point that everybody can afford.
ByDzyne's mission is to be the most influential economic and cultural force in the industry. Thus, the goal is to continue to expand their global footprint into multiple verticals to maximize your income opportunities, capitalize on trends, and gain market share in upcoming industries as they advance. Their experienced executive team strives to stand apart from the pack, and build a legacy you can be proud of; one you can truly call home. We are ByDzyne™. Where limitations don't exist. For more information please visit www.bydzyne.com.
Recommended Distributors ByDzyne