Total Life Changes, LLC Partners with Pay it Forward Community Foundation for 6th Annual Coat Drive
November 2, 2020
By Nicole Dunkley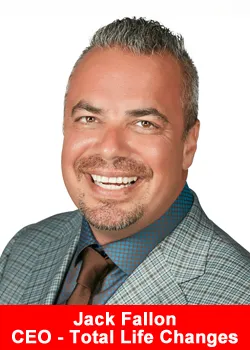 New Baltimore, MI – (OCTOBER 2020) – Total Life Changes (TLC), a Michigan-based health and wellness company, is partnering with Pay it Forward Community Foundation for its sixth annual coat drive. With a goal to double last year's donation of 800 coats, the organization is looking to support hundreds of children and families in the Macomb and St. Clair County communities.
Total Life Changes is passionate about supporting Pay it Forward's ongoing mission to care for local families and the positive work they have done in the area. TLC began fundraising for the coat drive by sponsoring Pay it Forward's golf outing in July. They will assist this year's coat drive by collecting donations, storing collected items at TLC headquarters, and distributing donations to schools in the area.
"We are thrilled to be able to support families in the area through this tremendous organization," said Craig Cole, Total Life Change's Director of Public Relations. "For our team, this is just the first step in developing a long-term, ongoing partnership with Pay it Forward and its valiant community initiatives."
Pay it Forward is collecting new and gently used winter coats and other winter items such as hats, scarves, snow pants and gloves through mid-December. There are drop-off locations in both New Baltimore, Chesterfield, and Ira Township, with the main event taking place on Nov. 21 from 9 a.m. to 12 p.m.
For more information about Pay it Forward and the coat drive, check out the Pay it Forward website or Facebook page.
About Total Life Changes
Total Life Changes (TLC) is a direct selling company offering a diverse product portfolio of health and wellness products. Founder and Chief Vision Officer Jack Fallon created TLC 17 years ago with a single product: NutraBurst®. Since that time, TLC has continued to develop weight loss and wellness products matched with an attractive hybrid binary compensation plan.
This allows Life Changers of TLC to be rewarded quickly for introducing new customers to its products and business opportunity. Find out why so many are saying, 'It really is different over here.' For more information, please visit www.totallifechanges.com
Media Contact:
Craig Cole, Director of Public Relations
[email protected]
586-210-1125
Recommended Distributors Total Life Changes