Total Life Changes Welcomes a Wanderlust Team Event
March 26, 2021
By Nicole Dunkley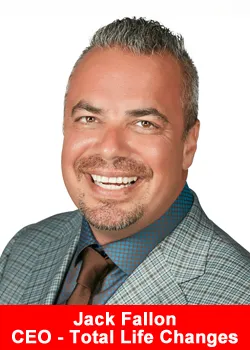 Total Life Changes (TLC) always looks to bring its message to as many global markets as it can, with Latin America being a massive part of the TLC culture and community. So, the corporate crew flew down to Miami, Florida to celebrate with the Wanderlust team which is headed by Enileidy Amaran. CVO Jack Fallon opened the event by expressing his excitement about traveling and having in-person events:
"This means we get to travel the world again, so this is a very special time for us. We have people tearing up because we didn't know when we would have a live event until who knows when. It's a pleasure and honor to be here with you; we appreciate the spirit and hospitality."
Next, Director of User Experience Natalie Paramo focused on training for the Life Changer app while Director of Compliance Sabrina McQueen taught fundamental ways to be compliant. Lucy Sandoval, Director of Latin America Operations, presented new offices and offerings for Latin America and COO John Licari taught the TLC system, including 10-5-2 duplication and the compensation plan.
Three Life Changers were awarded Core Value Awards during the event. Jenys Roldan was selected for the first award, "Our standard is giving more than what's expected," and had this to say: "I'm so grateful because I'm not here for money; my goal is to educate anyone that needs my help."The next award, "We don't do what's easy, we do what's right," was given to Becky Garcia:
"I am so grateful and thankful, not only for Wanderlust (Enileidy) but for Total Life Changes because I have fallen in love with this company. I'm a product of the product. I enjoy helping people, including everyone in our team. This company has changed my life."
The last award, "Passion is our fuel," was awarded to Mavis Merino:
"Wanderlust is right; I have blossomed into this company. She has shown me a passion for this business. She took me to corporate, and I heard about the Core Values; I'm totally in alignment with all of them. I have to give thanks to all of the leaders in this organization because they are on the path that I have to follow."
There was also a very special award presented by Jack Fallon, called the SOAR award, representing Strength, Opportunity, Aspiration and Results. This was awarded to Enileidy Amaran.
"I have a saying that I use in all of my training. We're the company for one of two things: our compensation plan or products. But to me, that's not the secret to success here. The secret to success in TLC is to meet these two gentlemen, Jack and John. I found my why in life thanks to TLC."
About Total Life Changes
Total Life Changes (TLC) is a direct selling company offering a diverse product portfolio of health and wellness products. Founder and Chief Vision Officer Jack Fallon created TLC 17 years ago with a single product: NutraBurst®. Since that time, TLC has continued to develop weight loss and wellness products matched with an attractive hybrid binary compensation plan.
This allows Life Changers of TLC to be rewarded quickly for introducing new customers to its products and business opportunity. Find out why so many are saying, 'It really is different over here.' For more information, please visit www.totallifechanges.com
Recommended Distributors Total Life Changes