USA Power Couples Achieve Premier Director Rank At APLGO
April 16, 2021
By Team Business For Home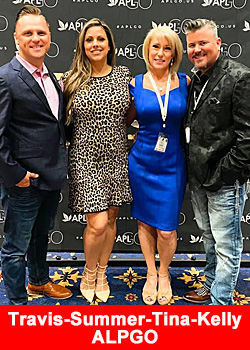 Things are heating up in Arizona as Kelly Vincent and Tina Malsom along with Travis and Summer Flaherty quickly climb the ranks in APLGO.
Hired as consultants, Travis and Summer Flaherty noticed something very unique about APLGO – Owner Sergei Kulikov. A former distributor, Sergei had built two organizations and understands the industry. APL's 8-year track record in Eastern Europe was further evidence that APLGO is a company on the rise in the US and other future global markets. More importantly they were impressed with Sergei's belief in a strong family and company culture.
Summer adds
"We love being referred to as having a "Family first culture." At one point, someone even referred to us as the "First Family" of network marketing. Although it was meant to be funny, we loved that because it captured what is truly important to us. (Our family)

We try to lead with family values. We also love to travel the world with our family, and we use this business as a platform to teach them about entrepreneurship, leadership and going after their dreams.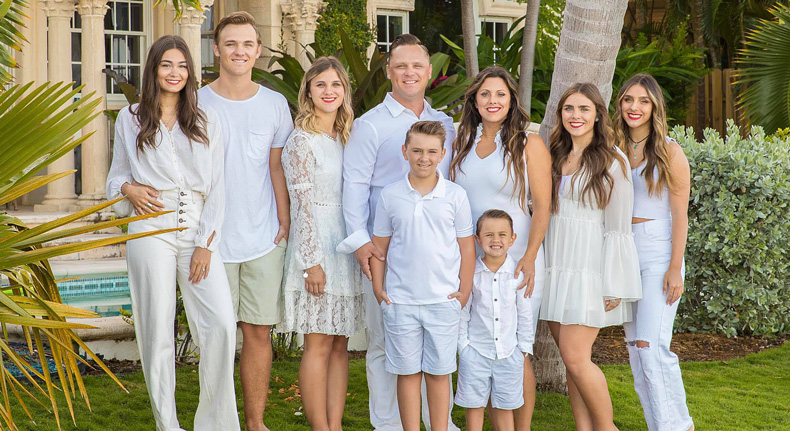 Summer also loves the new skincare line and is excited about being an ambassador to the high end BTY like products.
"They are truly unlike anything in the industry"
Along with a strong US Team, the Flaherty's are in the process of launching significant teams in Latin America and Asian markets, are currently preparing to host an event in Costa Rica.
Travis's lives by the mantra of "Empowering entrepreneurs with self-reliance though entrepreneurship." and believes faith, family and freedom are the most important things in life!
"We would like to express our gratitude to Sergei for being such an inspiring owner and leader. To Kauri and Jenny Thompson for introducing us to the incredible opportunity. To everyone at the corporate team for all they do! And to our Freedom Team for their hard work, dedication and sacrifices. Without all of you guys, this wouldn't be possible. We share this exciting new rank with all of you!"
The Flaherty's share the title of Co-Master Distributors with Kelly Vincent and Tina Malsom.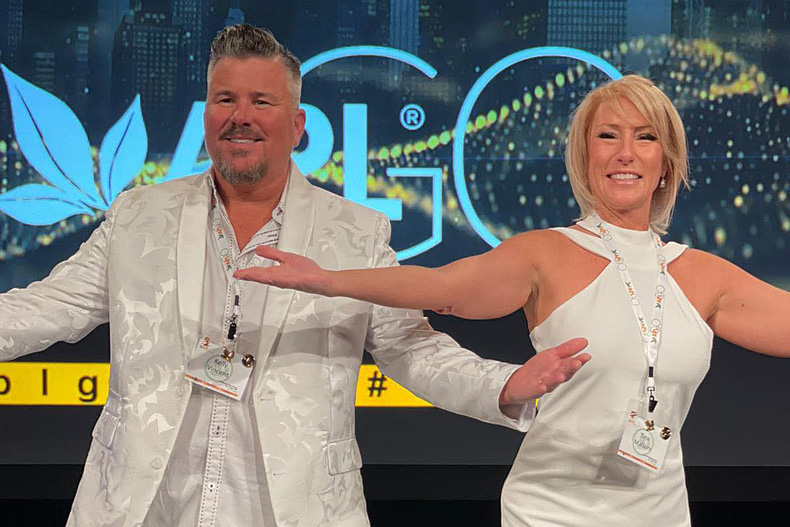 Kelly Vincent and Tina Malsom have a combined 25+ years in the Network Marketing industry, and have excelled as top 1% income earners in multiple companies. Together they are huge advocates for the network marketing industry. They met and fell in love at a convention almost 7 years ago, and have happily been building their empire together ever since.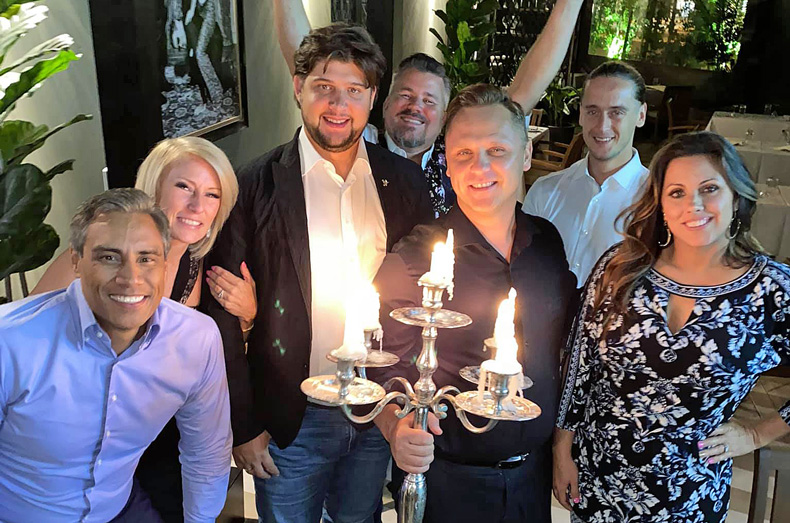 Kelly and Tina attribute their success in APLGO to many factors including the culture of the company, very low affiliate requirements, the highest product payout in the industry (63%) and unique compensation structure that allows the beginner to start making significant income from the very start… but mostly the leadership team that works to ensure everyone has a home here, where they can learn and grow in a progressive, fun, and team success focused environment. People that haven't been involved in network marketing in years are attracted to what we have and are coming out of retirement to build with us.
About APLGO
APLGO is an 8.5 year old company now in whisper launch in the US, Canada, Australia, Mexico and Peru. Our experienced corporate team is dedicated to your success and led by owner Sergei Kulikov, a successful, international network marketing leader. Our head office consists of six departments and sixteen divisions, with 14 global warehouses and more to come.. We consult with top-tier providers to ensure every aspect of the business is solid and scalable.
We believe the best companies create an amazing culture by providing  a positive atmosphere for every distributor and treat our employees and customers with respect. Founder and CEO Sergey Kulikov made his first $1,000,000 at 21 years of age. He is the author of an online educational platform used within APLGO since 2014 that tracks and manages Associate efficiency. For more information please visit us.aplgo.com
Recommended Distributors APLGO