New Show "Eat to Live" Makes Healthy Eating Easy
June 7, 2021
By Nicole Dunkley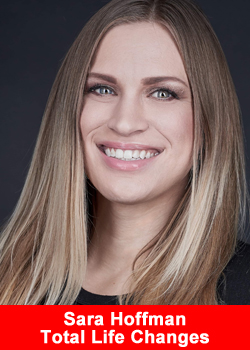 Total Life Changes (TLC) hosts many live broadcasts and features YouTube videos that provide an array of entertainment and knowledge. And with new health and wellness coach Sara Hoffman, they can provide even more resources for healthy eating and meal prepping.
This pilot episode of "Eat to Live" premiered on June 3rd, 2021, and focused on meal prepping:
"We featured a local franchise restaurant, Freshii, which specializes in mix and match bowls and juices. We explained all about options for meal prepping and making your meal prepping easier."
Sara wants to inspire her audience to shift their diets with meal swaps and healthier options. She explains the goal of the show:
"The goal is to help people get inspiration and ideas for healthy cooking, incorporating TLC products. By focusing on switching any foods, they eat for pleasure to healthier options so they can still enjoy eating while switching their focus to more nutrient-dense options."
Sara gives advice for those who are struggling with eating healthy, saying we tend to be programmed to eat a certain way:
"We tend to program ourselves to crave the foods we eat, so if you start eating healthier options, it will help you switch your cravings. Having the awareness that you will crave whatever you eat can help you make a shift to more healthy options that you like."
Sara aims to include a variety of international cuisine into her shows. She also wants to explore various traditionally unhealthy recipes, adding her healthy twist to them, and incorporate TLC products.
Sara says she's most excited to reach out to new places and engage with her cohosts during the broadcast:
"I think I'm most excited for the engagement with the guests and the interaction and feedback from the audience. I'm also excited about our protein pancake recipe."
She explains the show's title and what it means to her, saying its more than just food:
"Eat to Live' means using your food as the most optimal fuel source for a fantastic lifestyle so you can do the things that you are passionate about."
About Total Life Changes
Total Life Changes (TLC) is a direct sellig company offering a diverse product portfolio of health and wellness products. Founder and Chief Vision Officer Jack Fallon created TLC 17 years ago with a single product: NutraBurst®. Since that time, TLC has continued to develop weight loss and wellness products matched with an attractive hybrid binary compensation plan.
This allows Life Changers of TLC to be rewarded quickly for introducing new customers to its products and business opportunity. Find out why so many are saying, 'It really is different over here.' For more information, please visit www.totallifechanges.com
Recommended Distributors Total Life Changes