Hungry for More Brings a New Level of Health to TLC
October 19, 2021
By Team Business For Home International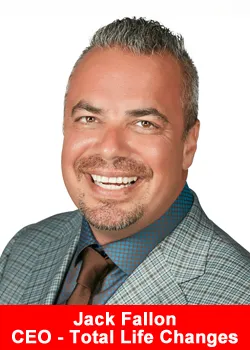 Total Life Changes (TLC) is always looking for innovative ways to incorporate healthy habits into everyone's daily routine. A balanced diet is the foundation of improving your overall health and helps fuel your workout.
TLC has introduced a new broadcast to their lineup, Hungry for More, starring Sean Bagan, Director of IT Infrastructure, and fitness expert Lukasz Malesinski. Lukasz explains how this show ties in with the #MyHealthMatters Community: 
"So what we're trying to do with My Health Matters. If you think about the statement, it means to develop a healthy relationship with food, develop a healthy relationship with the mind and body through workouts." 
This show focuses on cooking healthy and simple meals that provide high nutritional value. The first episode's recipe was Chicken and Kale Salad, and Lukasz gave his tips for Sean's post-workout recovery:
"Right after you had your MatriX (meal replacement) because we want to get the protein in our body so the muscle can start repairing its tissue. Then after about 30 to 45 minutes, I follow it with a meal."
In the second episode, Sean and Lukasz created a tasty and lean steak dinner with a side of sweet potato. Sean gives his best medium-rare steak cooking tips to the audience:
"Usually, a medium-rare steak has an internal temperature of 145 degrees and medium is 160 degrees. The key is to make sure to flip the steak every 5 to 6 minutes. You want an even cook, and check the internal temperature with a meat thermometer."
The third episode featured a Cheesesteak Stuffed Pepper Recipe. This delicious recipe is made healthy with lean steak and bell pepper to hold the cheesesteak filling. Lukasz breaks down the myth of red meat being less healthy than other meats:
"Isn't red meat bad for you? No, it's not. I believe it got a bad rap during the 1980s when fat and red meat were bad, and high cholesterol was a big concern. As long as you don't overeat on it, you're fine."
Sean and Lukasz are excited to bring the community even more recipes and fun banter. Hungry for More airs every other Monday on TLCHQ's Facebook and Youtube page. 
About Total Life Changes
Total Life Changes (TLC) is a direct selling company offering a diverse product portfolio of health and wellness products. Founder and Chief Vision Officer Jack Fallon created TLC 17 years ago with a single product: NutraBurst®. Since that time, TLC has continued to develop weight loss and wellness products matched with an attractive hybrid binary compensation plan allowing Life Changers of TLC to be rewarded quickly for introducing new customers to its products and business opportunity. Find out why so many are saying, 'It really is different over here.' 
Recommended Distributors Total Life Changes