Video: How To Level Up In MLM Video – By Mansour Tawafi
December 17, 2021
By Team Business For Home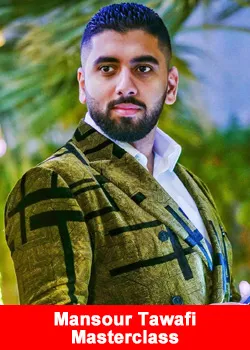 For the Business For Home Masterclass event 2021 Mansour Tawafi presented in a 20 minutes video:
"How To Level Up in Network Marketing".
Subtitles are available in:
German

Dutch

French

Danish

Spanish

Russian

Filipino

Portugese

Other languages on request (mail to our: Support Desk.)
Mansour Tawafi started his network marketing career at the ripe age of nineteen. Rising to prominence rapidly, he soon found himself rubbing shoulders with the seasoned veterans. He was featured on Business For Home's top mlm earners, at number twelve.
Inspired and driven by his entrepreneurial spirit, Mansour went on to start up multiple businesses in various industries, specifically in software devolopment, blockchain consultancy, and marketing. Most recently he signed on to serve as the vice president of Sales for a Direct Sales Company.
Mansour envisions to cultivate an inclusive environment where he can help many other people achieve financial freedom.