ADR Studio Honored Among Gold Award Winners In 2022 AVA Digital Awards
January 18, 2022
By Team Business For Home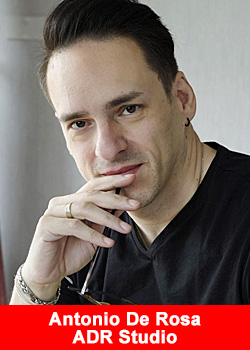 2022 begins with a bang. ADR Studio, a leading firm in design, marketing, and communication consulting in MLM and Direct Sales, wins an AVA Digital Awards 2022 as Best Video for its well-recognizable concepts.
The AVA Digital Awards is an international competition that recognizes excellence by creative professionals responsible for the planning, concept, direction, design, and production of digital communication.
Work ranges from digital campaigns – to audio and video production – to website development – to social media engagement – to mobile marketing.
ADR Studio added this prestigious award to the two just won at the Marcom Awards in 2021, which completed an impressive series of awards, including the CES of Las Vegas in 2014 and 2015, Photokina in 2014, and Best Direct Sales Product in 2017 by Business For Home itself.
Antonio De Rosa, CEO of ADR Studio Singapore:
"We are only beginning a splendid journey that will always see us put the utmost effort into achieving our goals.

A profound thanks to all the ADR Studio team and those who trust our services, especially our customers in the MLM field, that are leveling up the competition about design, marketing, and communication."
For a complete list of gold winners in AVA Awards 2021, visit enter.avaawards.com/winners/#/gold/2022
About ADR Studio design
ADR Studio is a collective of high-level professionals with competencies and expertise in several fields. Specific attention is given to the areas of Information Technologies and Networking Marketing.
The combined experience of the founder and the core team in those fields exceeds 50 years. ADR Studio follows every process within the project without losing any detail or client desire, recognizes the importance of listening, deeply background study, and works with empathy by assuring dynamic interaction. For more information, please visit www.adrstudiodesign.com