ByDzyne's Yermaina Berríos and Leonardo Yordi from Venezuela Achieve 2-Star President Rank
January 5, 2022
By Nicole Dunkley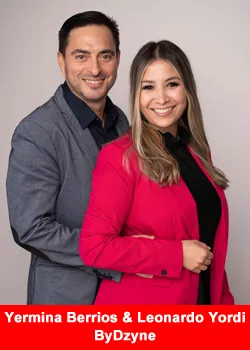 It's a new year but not much has changed in the network marketing landscape as ByDzyne has served up yet another breakout duo, this time in the shape of newly ranked 2-Star Presidents Yermaina Berríos and Leonardo Yordi from Venezuela. 
*A 2-Star President generates over $400,000 USD of sales revenue in 15 days or less.
Yermaina and Leonardo, both who hail from the northwestern city of Maracaibo, Venezuela, are prime examples that hard work pays off.
From operating in the marketing field for over a decade, dabbling in construction, real estate, and life coaching, to serving as an Uber driver to stay afloat, the couple had quite literally done it all. 
Enter the wonders and opportunities of network marketing in 2018, though, and the rest has been history. The couple has not only reached a personal goal of hitting a six-figure income, but they have seen their lives completely changed. 
"Nothing is impossible for God, and with his leading, we have been able to achieve many of our dreams.

We have reached financial goals, we were thankfully reunited with my (Yermaina's) parents from Venezuela before my dad passed away, and we have seen life after life change because of this industry.

We wanted to thank our ByDzyne executive team for this amazing opportunity, for their service, for the trust they have created for all of BD nation, and for guiding us and leading us the way they have,"
shared Yermaina and Leonardo.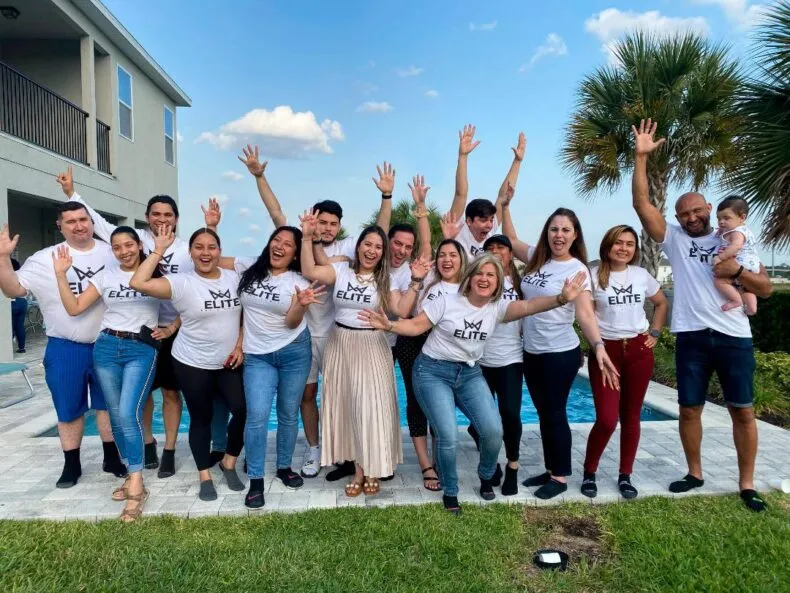 The couple has also been grateful for the constant innovation at ByDzyne, highlighting how the company has dived into some of the world's most distinguished trends in e-commerce, travel, skincare, and wellness.
The company most recently brought home a renowned Centauri Vega award for BD Dream Vacations, the company's elite travel platform. 
ByDzyne's cofounders, Chad and Nattida Chong, are celebrating with the company's newest leaders and have high hopes for the coming year. 
"We congratulate Yermaina Berríos and Leonardo Yordi on their new 2-Star President ranking! We are so proud of you, of your story, and of how focused you are for what is to come.

It is a new year and we know that 2022 will be amazing for you both as you continue to invest in yourselves, in this company, and in those around you. Keep working hard, know that nothing is impossible, and dream big,"
conveyed the Chongs.  
Yermaina and Leonardo are dreaming big. Motivated to change the lives of their two daughters, who they say are their daily source of energy, strength, and love, the couple intends to transform the lives of at least one million families.
"We hope to impact the lives of so many, to leave a lasting legacy, and to take care of people well.

We managed to become some of the company's biggest diamond creators, and now we hope to become the largest creators of ByDzyne Presidents!"
expressed the motivated leaders. 
It's not too far-fetched either. You'll often hear one of them saying, "if we can do it, anyone can!" And they mean it. Whether you have extensive experience in the industry or you're fresh off an Uber delivery run, focus and hard work can pay off. Just ask Yermaina and Leonardo. 
*ByDzyne makes ZERO income claims. It takes hard work and dedication to make a substantial income. All results may vary. From July 2020 to June 2021, the typical annual income earned by a ByDzyne distributor was $540.05. For full income disclosure please visit www.bydzyne.com/IDS. 
Recommended Distributors ByDzyne