Multi-Billion Dollar US Company doTERRA To Launch In India
February 2, 2022
By Team Business For Home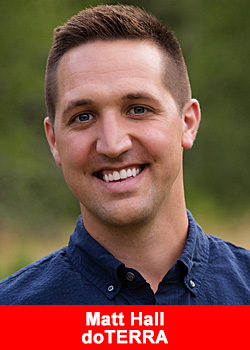 Matt Hall, Presidential Diamond leader of doTERRA together with his mother Suzanne Hall (Diamond leader) have built the largest team in India so far and are set to tour throughout the country this next month to visit with key leaders.
Announced to open in the next few months, multi-billion dollar company doTERRA is set to see record growth in India. Their customer first approach and focus on product quality has led them to achieve industry leading retention and rapid global growth.
With a new corporate office in Mumbai, employees on the ground, and locally registered products, doTERRA is ready to meet the local demand for pure essential oils and natural products in India.
doTERRA's co-impact sourcing model has been recognized by Forbes for their innovative approach to sourcing raw plant material. This co-impact sourcing model is lifting hundreds of thousands of families out of poverty around the world.
In each new market that doTERRA opens they announce a founders club for the first leaders to reach and maintain leadership ranks. The India founders will share in 1% of the markets revenue for the rest of their lives beyond the normal compensation plan earnings.
Matt and his wife Seantay have been with doTERRA for 9 years and built a team of hundreds of thousands of people.
With over 100 6-figure earners, their team is one of the fastest growing in the company today. In the last market they helped launch with doTERRA they built an organization of 30,000 distributors and customers within the first year of opening.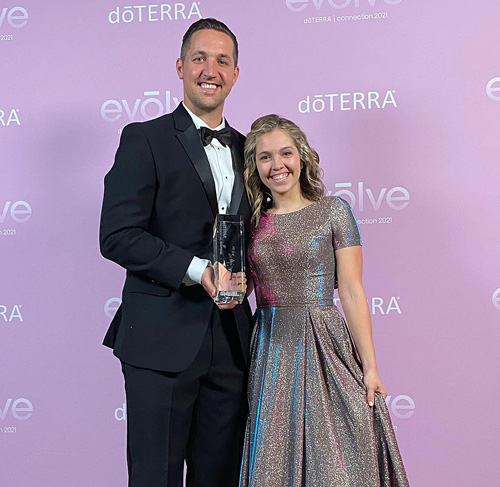 They are scheduled to visit the following locations:
Mon, Feb 28th – Mumbai
Tues, Mar 1st – Kerala
Wed, Mar 2nd – Bangalore
Thurs, Mar 3rd – Delhi
Fri, Mar 4th – Dimapur
Sat, Mar 5th – Kohima
Sun, Mar 6th – Kolkata
Mon, Mar 7th – Hyderabad
Some of these meetings will also include the presence of top corporate executives from doTERRA. When asked about his vision for India Matt shared
"I have been amazed by the excitement and level of acceptance of doTERRA as we've started sharing about our products in India. Our team there is already growing exceptionally well and the market isn't even open yet.

Our essential oils fit beautifully with the Indian culture and fill a need for quality that once people experience they can't help but share! India has the potential to become doTERRA's largest market and we plan to work tirelessly until these products reach every home in India."
For any questions about doTERRA's launch into India you can reach Matt Hall via Whatsapp +1 801 888-6314.
About doTERRA
dōTERRA® International is an integrative health and wellness company and the world leader in the Global Aromatherapy and Essential Oils market. dōTERRA sources, tests, manufactures and distributes CPTG Certified Pure Tested Grade® essential oils and essential oil products to over nine million dōTERRA Wellness Advocates and customers.
Through industry leading responsible sourcing practices, dōTERRA maintains the highest levels of quality, purity and sustainability in partnership with local growers around the world through Cō-Impact Sourcing®.
The dōTERRA Healing Hands Foundation®, a registered 501(c)(3) non-profit organization, offers resources and tools to global sourcing communities and charitable organizations for self-reliance, healthcare, education, sanitation, and the fight against human trafficking. Through the life-enhancing benefits of essential oils, dōTERRA is changing the world one drop, one person, one community at a time. To learn more, visit www.doTERRA.com.