iGenius Introduced In The Bolivian Market 
June 22, 2022
By Team Business For Home
iGenius just hit a major milestone and made company history. iGenius top field leaders hosted the first ever event in South America.
Last week, iGenius Diamond Ambassador leader, Fabiana Carrasco Cueto, introduced iGenius in the Bolivian market. She said,
"In Latin America there is not a lack of talent, intelligence, or passion. These people just lack the opportunities and tools that can help them become massively successful. That's exactly what we are sharing."
"A Latino America no le falta talento, inteligencia o pasión. Le falta oportunidad y herramientas que les permitan convertirse sumamente exitosos. Y eso es lo que estamos compartiendo"
The iGenius event held in Santa Cruz, Bolivia had over four hundred people in attendance.
The three-day event included a day designed for prospects, and two additional days with mastermind training sessions presented by top field leaders, Lily Zaremba and Anthony Napolitano.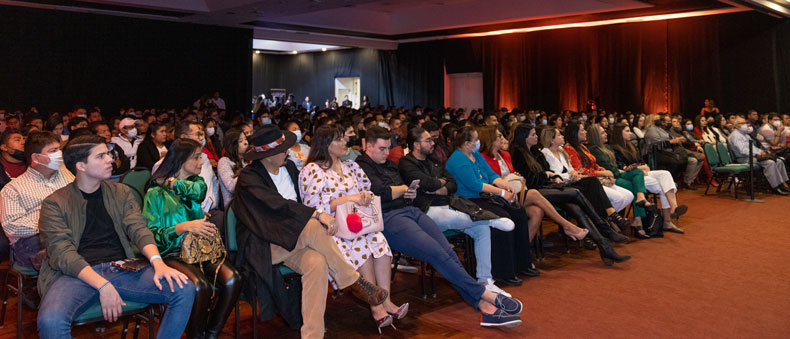 Lily said,
"This is the first international event we have ever done in Bolivia. Working in the Latin American market is a dream come true. It's truly inspiring, and it is every leader's dream to see their leaders grow so much.

I am truly proud. You could really see the hope in people's eyes as we shared the iGenius opportunity with them. This event was truly history made, and makes us one step close to our goal of creating 10,000 Latina success stories.
Anthony Napolitano said,
"I love going to new markets to show people the power of the iGenius platform and how it can impact their lives through the education we provide.

It's always good to see new people getting started to create new habits and hope for themselves."
iGenius is fulfilling its mission to empower people from all over the world to take control of their future, embrace change, live smarter, and see the world differently.
About iGenius
iGenius helps members amplify their quality of life by providing leading edge financial tools, education, and opportunities.
iGenius can help you take control of your future and start living brilliantly. For more information about iGenius, visit: www.igeniusglobal.com.
iGenius LLC is a wholly owned subsidiary of Investview Inc., (OTCQB:INVU), a public company. For more information on Investview and the ability to participate in Investview's growth, please visit investview.com or email [email protected].
Recommended Distributors iGenius