Peter And Jodi Hoogenhoff Achieve Triple Black Diamond Rank At Awakend
November 18, 2022
By Team Business For Home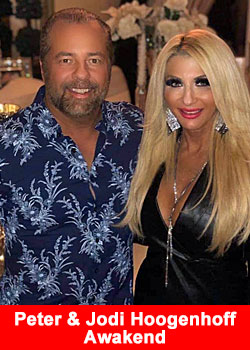 Peter and Jodi Hoogenhoff were first introduced to network marketing in in 2007, after their upline sponsor tried to persuade them for 8 months. Once they said yes, they knew exactly why. Their first run with an MLM was a great experience, but due to outside circumstances, they decided to step away from the stage and enjoy the residual income they had worked for.
"We didn't hit a home run with our first MLM company, but we made it to third base. It was enough to make us realize that it truly could be the industry that would change our family's financial future".
Years later they decided to go back into the industry with some companies that initially looked like a promising partnership, but for either themselves, or their teams, did not live up to the promise due to either going out of business, or not being able to sustain the growth Peter had Jodi had achieved for them and their teams.
"When you focus on solving problems for others, yours will go away. Build relationships based on core values and create a reputation to be proud of. The most gratifying part of your MLM journey is the friendships you create along the way. Helping others, will always benefit you."
Now, 15 years later, their former business partner and friend Danelle Meoli asked them, that if she decided to start her own MLM, would they want to be Master Distributors. They agreed to lock arms, knowing it would be a great opportunity for all of them, but not necessarily realizing the amount of work it would take.
"According to Direct Scale, who provides Awakend with one of the industry's top MLM software to run their business, they broke their opening day revenue sales record".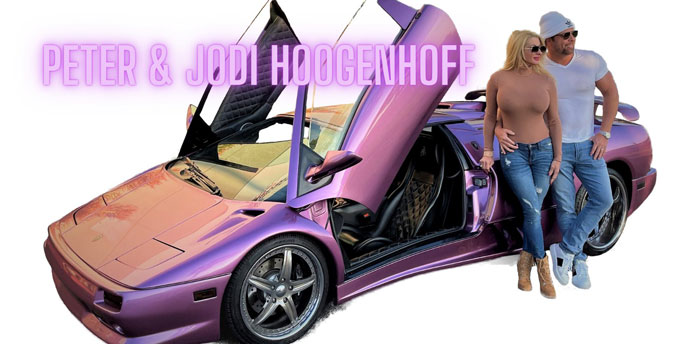 Committed to the job at hand, Awakend pre-launched the middle of August, and on October 24th officially launched. With now products shipping to members and customers in the US and Canada, Peter & Jodi have made it to the top of the compensation plan as the first Triple Black Diamonds.
"Initially people join an MLM because their sponsors tell them to. They then enroll people as their sponsors suggest them to do. They do this for them, until they get the last objection that causes them to quit,

It's not until they take ownership of their own business and realize that they are doing it for their own why, that they will "do it" no matter what. Start with a strong enough why, and keep building you why, for then to see your business take off to fulfill your dreams".
As a result of a driven motivated corporate team, along with a passionate couple building an organization of an international network of members, Zenith, Awakend's flagship product, will now help hundreds of thousands of people lose the fat they've been trying to lose for years.
To Peter & Jodi Hoogenhoff, what makes Awakend so unique, is that it is backed by science. Backed by US university conducted, double blind placebo controlled, clinical trials, the average person lost 21.3 lbs of weight. Which of its own is remarkable, but in their case, it was all fat loss.
As Zenith targets to level leptin levels in one's body, it goes after burning one's opposed to other diet programs that help initially loose water weight, and thereafter heavily rely on stimulants to furthermore reduce someone's weight.
About Awakend
Meet our patented formula and clinically proven fat loss accelerator. It's a clinically proven patented formula that accelerates fat loss by working through the body's Leptin System.
This breakthrough product gently decreases Leptin levels to restore accurate communication between fat cells and the brain, allowing your brain to hear the "stop eating and burn fat" messages. Leptin is a hormone made by fat cells that regulates food intake & energy expenditure by communicating with the brain. It's the gatekeeper of fat metabolism.

With Zenith's patented formula, Awakend uses a completely different pathway to deal with fat loss, than most diet products do that are currently on the market that contain harmful stimulants. Zenith Ingredients contain zero harmful stimulants.
Zenith is made of all-natural polysaccharides and fatty acids. These ingredients are safe for long-term weight loss. It is soy free, dairy free, gluten free, suger free, calorie free, and stimulant free. It comes with a 60-day money back guarantee and is safe for people to use of all ages.
For more information please visit awakendnation.com
Recommended Distributors Awakend