Anja Staufenbiel Achieves Senior Vice President Rank At Healy
January 13, 2023
By Team Business For Home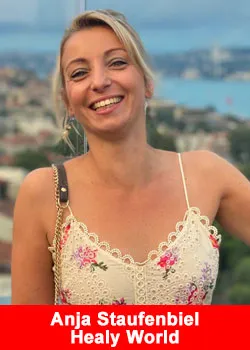 Embracing individuality & authenticity for Success in Network Marketing. A success story by, Independent Healy World Member and Senior Vice President.
For most of her career before joining the Healy World family, Berlin-based Anja Staufenbiel had been looking for her secret recipe for success. Back then, if you had approached her with the idea that network marketing was the answer she has been looking for, she would have walked the other way. Today, she would be the first in line to support.
Through Healy World, Anja and those like her discovered newer and better opportunities. It not only brought holistic wellbeing into their lives but also opened doors in their business journey.
One does not have to be a salesperson to achieve results and succeed in this industry. In fact, if you are new to this field, you can use your individuality to stand out and outperform others.
That is what happened with Anja who accomplished a remarkable feat—building a downline of over 6,000 Independent Healy World Members in less than two years.
In this digital age, because consumers are constantly bombarded by advertisements and marketing messages, it is more important than ever to exercise authenticity.
The entire process of network marketing revolves around building bridges and creating lasting connections. If you want to connect with and engage your audience, start by conveying a message you truly believe in.
"Those who only speak to others with the goal of selling something are not doing themselves a favor. People will only take recommendations from me if I am authentic and take the time to get to know them, rather than have a one-sided conversation,"
Anja said.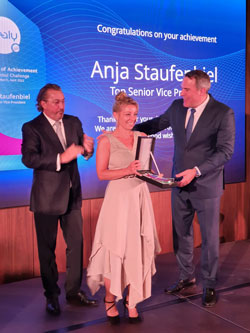 It is precisely these one-sided conversations that make your audience think a brand does not have their best interests at heart and they develop negative perceptions as a result. It may be tempting to get straight to the point and tell your audience about the amazing product you can offer but this hard selling approach will just alienate them.
Anja has a softer approach when it comes to cultivating trust and building long-term relationships with her prospects. She began her journey as a Healy user herself, exploring its holistic benefits in her everyday life. When she eventually began sharing the innovation with others, she was speaking straight from her personal experience and leading by example.
Introducing a product to an audience can be simple even if the idea itself is inherently complex. It may begin with understanding the benefits for yourself and then tailoring your message to the person or group you are speaking to. How you choose to express your ideas may vary from one person to the next, even when you share mutual goals.
This is how teams are created, where each member can actively contribute their individuality and say, "I can do it too!"
Anja's team is a shining example of this approach, where they emphasize the importance of doing things in a unique way, or in any way they are comfortable expressing their style as long as they feel good about it.
"In my eyes, Healy World provides so much more than just an attractive business opportunity within the network marketing space. It serves as an invitation to promote a more conscious lifestyle with the Healy and enjoy the process as you strive to achieve your vision."
About Healy World GmbH
Healy World was founded in 2019 by Marcus Schmieke and Christian Halper with the goal of empowering all people to lead a holistically healthy life. The focus is on frequency, exercise and nutrition.
The start-up company Healy World benefits from more than 13 years of experience with frequency applications from the TimeWaver group of companies and the cooperation with doctors, scientists and engineers. The wearable is sold through independent distribution partners, so-called Independent Healy World Members.
In the European Union Healy is a medical device for the treatment of pain in chronic pain, fibromyalgia, skeletal pain and migraine, as well as for the supportive treatment of mental illnesses such as depression, anxiety and related sleep disorders.
The Individualized Microcurrent Frequency (IMF) programs of the Healy are not medical applications. They are not intended to cure, treat, mitigate, diagnose or prevent disease, have not been reviewed by a notified body and are not part of a conformity assessment procedure under the MDD/MDR. For more information on Healy World please visit healyworld.net
Recommended Distributors Healy World