ByDzyne's Alexander Ortiz From Colombia Achieves 2-Star President
March 24, 2023
By Nicole Dunkley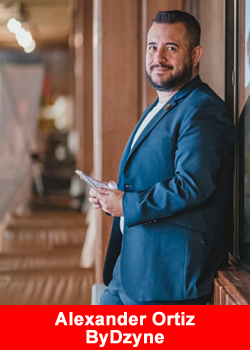 The Latin American market continues to generate some of network marketing's most prominent leaders, and ByDzyne has yet another superstar on the rise with the emergence of a new 2-Star President from Colombia, Alexander Ortiz.    
*A 2-Star President generates over $400,000 USD of sales revenue in two weeks or less. 
Not even a year since accomplishing the 1-Star President rank, Alexander, a 45-year-old former banker with over 20 years of experience in the financial sector and traditional business, worked effortlessly to reach this milestone.
The Colombian leader attributes his dedication, discipline, and commitment to himself and each member of his team as the foundation of all of his recent success, and strongly believes this achievement is theirs as well.   
Motivated to impact their lives and doing so by depending on himself and his leadership potential, Alexander believes that ByDzyne is the perfect vehicle that allows him to demonstrate to them a sustainable present and triumphant future. 
"I chose ByDzyne because the company does not make promises; it shows you the way so that you can fulfill the promises you make to yourself. From a business model that includes six different forms of income, it allows anyone regardless of their preferences—training, travel, wellness—to find inclusion.

With ByDzyne, we can build and grow personally and collectively, in reciprocity with the other, because it shows you that the only way to grow is from solidarity and cooperative work,"
shared a confident Alexander.  
ByDzyne's new 2-Star President is not only extremely grateful for the ByDzyne platform and his remarkable team but also to those that he mentions have been his anchor throughout his journey.
He highlights his mentors, 2-Star Crown Gustavo Salinas and Crown Marcell Rodriguez, as well as ByDzyne's executive team that has been particularly stellar in his rise in leadership. 
"I thank my mentors Gustavo and Marcell for believing in me and accompanying me in building the right strategy and strengthening my leadership every day.

And thank you to the ByDzyne executive team for opening the door for me and teaching me to believe in myself, to shape my life with my own design, and for taking my team from Colombia and many other countries and encouraging us to build our lives, to dream again, and to work hard to make them come true.  Every day I have new experiences that allow me, my family, my work, and my finances to grow thanks to your business model,"
expressed a grateful Alexander. 
ByDzyne's executive team is extremely proud of Alexander and believes that with his type of work ethic and drive, even more success is right around the corner.
"Congratulations to Alexander Ortiz on becoming our newest 2-Star President!

BD nation celebrates you today and acknowledges your commitment to your goals, your team, and your desire to be a positive role model.

Your track record proves that there is no limit to how far you want to go, and we believe in you and your dreams and encourage you to be the very best that you can be,"
said a very expressive Nat and Chanida Puranaputra, ByDzyne's chairman and chairwoman. 
While Alexander, who often describes himself as a "hombre feliz" or "happy man," is proud of all that he has accomplished, he too believes that there's no limit to his aspirations.  2023 has already been a promising year for the entrepreneur from Manizales, Colombia, but he continues to believe that there is more light at the end of the tunnel for both himself and all those he encounters. 
"In ByDzyne we continue to climb, and therefore, I am working hard to reach the prominent 3-Star President rank by the end of the year. I know it is a strong challenge but it is assumed with the greatest responsibility and with full certainty that it is already a goal achieved.

However, my main objective is for the network to grow and for many more people to learn about a new way of doing business that helps them prosper. My hope is that I can help a lot of people reach their personal and financial dreams,"
declared a motivated Alexander.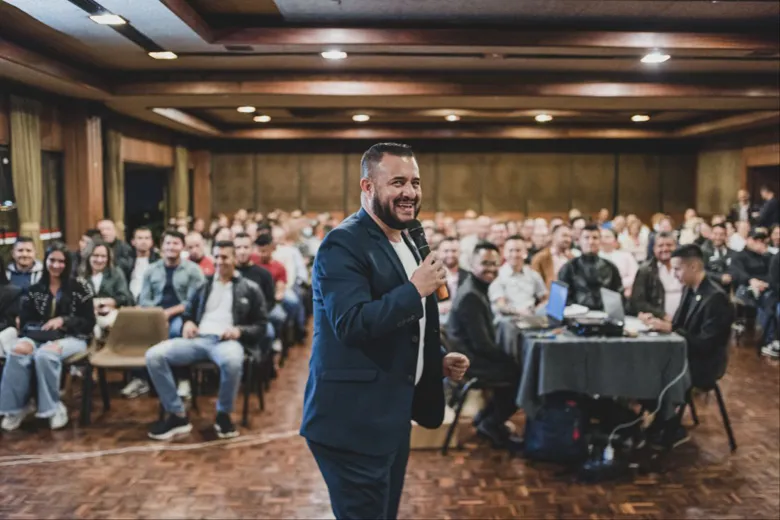 * ByDzyne makes ZERO income guarantees. It takes hard work and dedication to make a substantial income. All results may vary. Between 07/01/2021 to 06/30/2022: The number of active Brand Ambassadors (BAs) who have not received any commissions, bonuses or overrides is 19,901 or 77.12% of such BAs. The median amount of commissions, bonuses and overrides received by all active BAs is $0.00. 77.12% of all active BAs have received, in the aggregate, less than or equal to this amount.   22.88% of all active BAs have received, in the aggregate, more than this amount. The average amount of commissions, bonuses and overrides that have been received.
Recommended Distributors ByDzyne