ByDzyne's Unai Mazeika From Venezuela Achieves 3-Star President
March 28, 2023
By Nicole Dunkley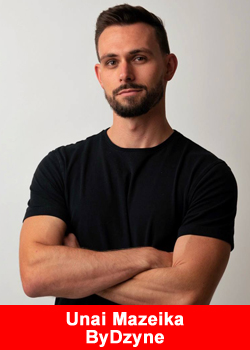 At the epicenter of producing some of the world's brightest young entrepreneurs, ByDzyne may have uncovered a rising star that quite possibly will shine the brightest when it's all said and done, with the powerful emergence of new 3-Star President Unai Mazeika from Venezuela. 
*A 3-Star President generates over $1,000,000 USD of sales revenue in 15 days or less.
While Unai, a 30-year-old networker who currently resides in Miami, Florida (USA), has had a rollercoaster of a ride in network marketing with stints in and out of the industry over a 13-year period, the Venezuelan gave direct sales one final shot three years ago. 
He will be glad he followed his gut. So natural in his communication style and leadership approach, not even five years later, and Unai is now widely considered a global icon in the making and on a sure collision course with superstardom.
Humbled by the reverence, the young leader is quick to attribute the founders of ByDzyne as the spark that has lit the fire under his belly.   
"The leadership of the company was the fundamental factor in why I chose to plant my roots at ByDzyne. In addition, this is a special company that will always be at the forefront of trends and innovation.  So, thank you to the executive team for all your teachings and the value you seek to promote with all of us,"
shared a grateful Unai. 
Unai also acknowledges his family, his mentors, his partner, and especially his team for his recent accomplishment. He believes the drive and tenacity of his world-class leaders and their constant desire to learn and grow have propelled him to where he is today. Calling them his "second family," Unai says the credit is all theirs. 
Nat and Chanida Puranaputra, the company's Chairman and Chairwoman, love Unai's humility and character and believe their new 3-Star President has all the tools necessary to enter royalty in no time. 
"Congratulations to Unai Mazeika on becoming ByDzyne's newest 3-Star President! This achievement is not by chance, and it is a direct result of your hard work, service to others, attitude, and unwavering perseverance.

Job well done! BD nation celebrates you today and we just know that you are going to hit the Crown rank super soon.

We cannot wait,"
declared the Puranaputras. 
While Unai is also salivating to reach even higher heights, including his goal of having 5 active Presidents on his team, he's been so appreciative of the journey. The former construction worker and bartender is often quoted as saying that "being able to live a life without limitations" is his driving force.
The Floridian counts each moment as a blessing and believes that mindset has been the fundamental difference maker. 
"Every day you go to sleep knowing that you gave your all will be a day full of satisfaction.

When you repeat that pattern every day in and day out, you will live a life to the absolute fullest.

That is exactly what I'm trying to do and model,"
expressed a peaceful Unai.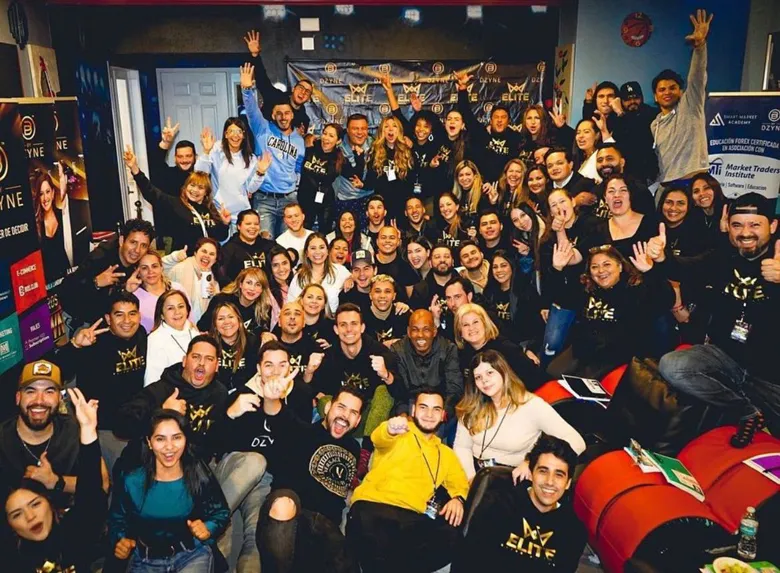 * ByDzyne makes ZERO income guarantees. It takes hard work and dedication to make a substantial income. All results may vary. Between 07/01/2021 to 06/30/2022: The number of active Brand Ambassadors (BAs) who have not received any commissions, bonuses or overrides is 19,901 or 77.12% of such BAs. The median amount of commissions, bonuses and overrides received by all active BAs is $0.00. 77.12% of all active BAs have received, in the aggregate, less than or equal to this amount.   22.88% of all active BAs have received, in the aggregate, more than this amount. The average amount of commissions, bonuses and overrides that have been received.
Recommended Distributors ByDzyne