Neumi Reports Remarkable Global Expansion
August 25, 2023
By Team Business For Home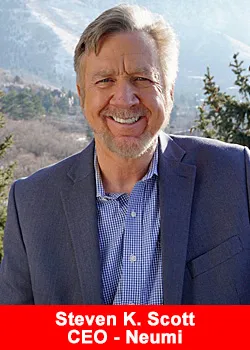 Neumi Rides the "TsuNeumi Wave" to Remarkable Global Expansion
In just two years, Neumi has achieved a record-breaking milestone, surging into over 60 countries and making waves in the home-based business industry world with its rapid growth.
Aptly dubbed the "TsuNeumi wave by the members," this expansion has witnessed the emergence of 60 new Diamonds and four new Crown members within the first 24 months of business. As the company continues to soar, Neumi tantalizingly announced the launch of more ground-breaking products later this year.
The recent celebration held in Utah brought together corporate executives and key leaders to toast the remarkable achievements. Neumi's esteemed Founder, Steven K. Scott and other visionary leaders from the Field and the Medical Advisory Board, shared profound insights into their innovative approach, firmly anchored in unity, collaboration, and cherished family values, which have been instrumental in their remarkable ascent.
Participants had the privilege of learning from Neumi's leading Crown members: Alex Monterrosa, who captivated in Spanish, and the dynamic duo of Karen Justice and Michael Firth, who took the stage in English. This rare opportunity to glean wisdom from these revered individuals proved invaluable to all in attendance.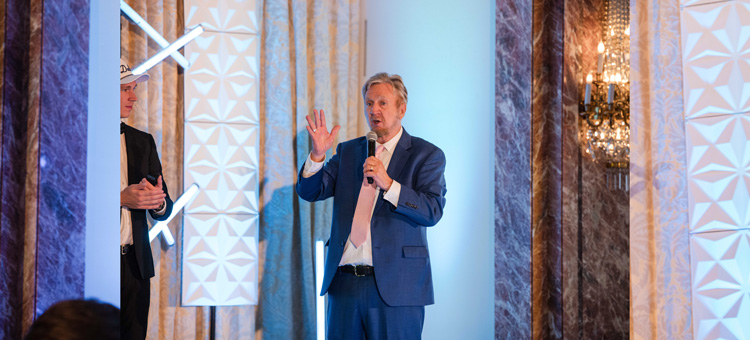 Of course, no celebration is complete without indulging in delightful experiences, and the tour of Neumi's facility and exclusive sampling of their upcoming products offered an enticing glimpse into the future.
Neumi's audacious ambition to expand into the women's health market, valued at a staggering 38 billion USD, is a testament to their commitment to addressing critical health needs. Amidst the myriad of health challenges faced by women, a range of illnesses such as osteoporosis, osteoarthritis, endometriosis, and menstrual health difficulties pose significant risks.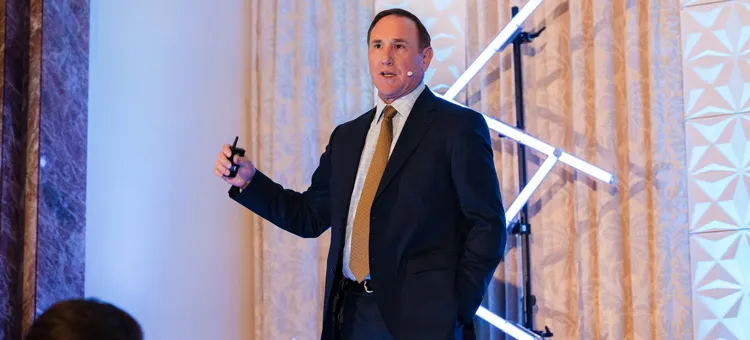 Notably, postmenopausal women bear the burden of discomfort, with many experiencing troublesome hot flashes, fatigue, and sleep disturbances, leading to increased reliance on medications and a decline in their overall quality of life.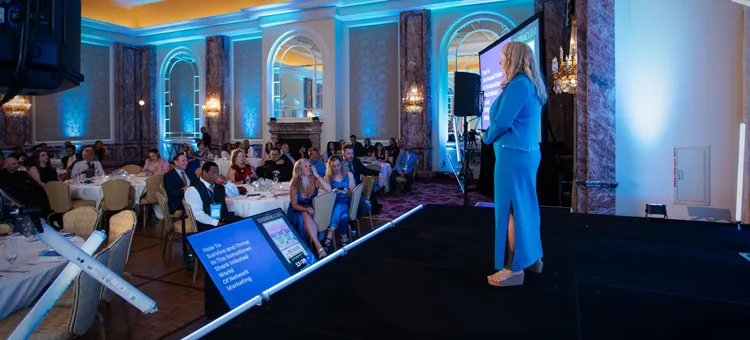 Harnessing the results of a double, double blind placebo-controlled test conducted by esteemed Metabolic Biochemist, Doctor of Chiropractic and Board Certified Nutritionist, and Neumi Medical Advisory Board member, Kristen Hieshetter, Neumi demonstrated the remarkable effectiveness of their new product.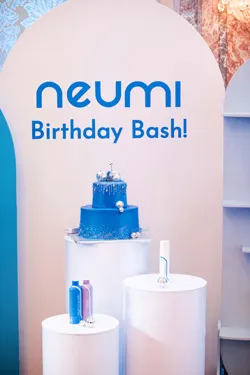 The study revealed that over 80% of participants experienced spectacular results, ranging from young women in their 20s to women in their 70s, navigating various stages of life.
Not content to rest on their laurels, Neumi's visionary Chief Scientist and Innovation Officer, Bert Wonnacott, unveiled an exciting preview of yet another potential forthcoming product. This time, Neumi aims to make a significant impact in the brain health niche, a market brimming with potential.
Central to Neumi's success is their revolutionary HydraStat nano delivery breakthrough, disrupting the glutathione supplementation realm and promising better bioavailability, absorption, and cell utilization compared to traditional supplementation methods.
This cutting-edge approach has already set Neumi apart, and they're poised to extend their influence into numerous nutritional niches.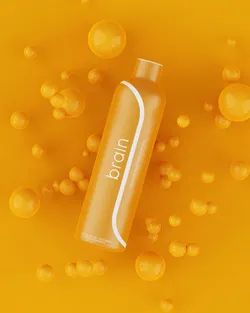 As the "TsuNeumi wave" continues to crest, carrying Neumi to unprecedented heights, it's clear that this trailblazing company is not just making headlines but also making a difference in the lives of millions worldwide.
With a passion for innovation and a commitment to excellence, Neumi is primed to remain a dominant force, leaving an indelible mark in the annals of home-based business history.
About Neumi
Neumi currently offers two products that utilize their breakthrough HydraStat™ Nano-Delivery System.
HydraStat increases bioavailability and cellular utilization. All manufacturing is performed in Neumi's manufacturing facility. The first is a nutritional supplement called "NutriSwish" and the second is a premium skin care product, "Neumi Skin." Both products utilize a glutathione-enhancing base, nano- sizing glutathione, L-cysteine and other co-factor ingredients. Both products are rapidly experiential.
Needless to say, Neumi's distributors and customers are LOVING both products, and their growth speaks for itself. Their first-year growth reached tens of thousands of consumers in more than twenty countries. For more information please visit Neumi.com
Recommended Distributors Neumi