Younique Opens Mexico
April 30, 2015
By Team Business For Home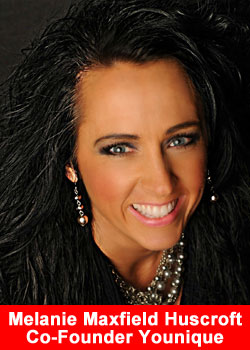 Cosmetics powerhouse Younique will open the Mexican market on May 5. Mexico is a $8 Billion Direct Selling market.
USA cosmetics company Younique is on mission to uplift, empower, validate, and ultimately build self-esteem in women around the world through high-quality products. Products that encourage both inner and outer beauty as well as spiritual enlightenment while also providing opportunities for personal growth and financial rewards.
In approx 7 months Utah, USA based cosmetics powerhouse Younique products has added 96,000+ distributors (Presenters) to its sales force, bringing the total to 200,000+ reps.
In February 2015 the company announced to have hit a $3+ million revenue day. In October 2014 monthy sales topped $35 million. Since its inception in September 2012, Younique has earned increasing recognition for its bestselling product the original Moodstruck 3D Fiber Lashes.
We estimated the company will reach a sales volume in 2015 in the $500 – $600 million range, which could bring Younique worldwide in the Top 30 of Worldwide Direct Selling Companies.
Receiving royalties is quick and easy with Younique, within three hours of making a sale on your personal website, your earnings from that sale are deposited into your very own PayQuicker account. You'll be able to receive, transfer, or spend your money the way you see fit, and with you making the decisions on how to control your earnings. Once your commissions reach $50, the company provides you with your own Younique Debit Card.
Distributors, called Presenters in all markets will be able to sell Younique products to those who reside in Mexico. Customers in Mexico can go to any Younique website and choose their viewing language.
In the autumn of 2014, Younique opened the United Kingdom where several distributors reached the highest level. The company has thus created a brand new position called Black 1.
To hit Black 1 a distributor needs $1 million in wholesale sales between their 1st – 3rd generation, 8 first level elites and they must be paid as black for 3 months in a row.
Business for Home recommended distributor Amber Voight hit that Black 1 position, earning a $750 car bonus per month on top of her earnings. Breanne Kerr, Hayley Jackson and Robin Bledsoe hit Black.