Top Earner Alan Newell Leads From The Heart at Touchstone Essentials
October 19, 2019
By Team Business For Home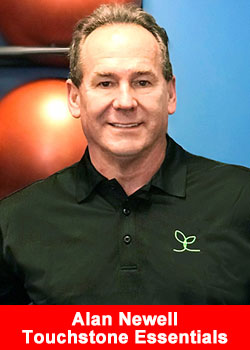 Industry veteran Alan Newell has always had an entrepreneurial spirit, leading to a successful career managing multiple restaurant franchises. But while lucrative, the demanding pace of the culinary world took its toll on his family life.
"I was blessed to be able to earn a lot of money and help others become successful, but we were all working 55 plus hours each week, in an industry that took us away from our families way too often,"
explained Alan.
A desire for greater flexibility and time freedom led Alan to the direct sales industry, where he hit the ground running and had immediate success, growing teams nationally and internationally. He credits his rapid rise to a commitment to personal growth, and his dedication to serving others in the fulfilment of their dreams. Even so, ever present in Alan's mind was his family's unexplained history of early stage heart disease. Alan shared,
"My grandfather died of a heart attack at age 67, my father died at 63 from a heart attack, and all three of his brothers had died young from heart attacks."
 Alan resolved to beat his family history through nutrition and fitness, becoming a health coach, and seeking a company whose principles matched his passion and purpose. That search brought him to Touchstone Essentials, where his zeal for health and wellness was matched by the premium quality of the products and an advanced digital marketing system that makes sharing those products with others simple and scalable.
Little did Alan know that his heart had been at risk his whole life. Unbeknownst to him, he inherited high levels of Lipoprotein(a) or Lp(a) from his father's side of the family. Just like how having the BRCA gene mutation creates a high risk for breast cancer in women, having genetically high levels of Lipoprotein(a) dramatically increases the risk for heart disease.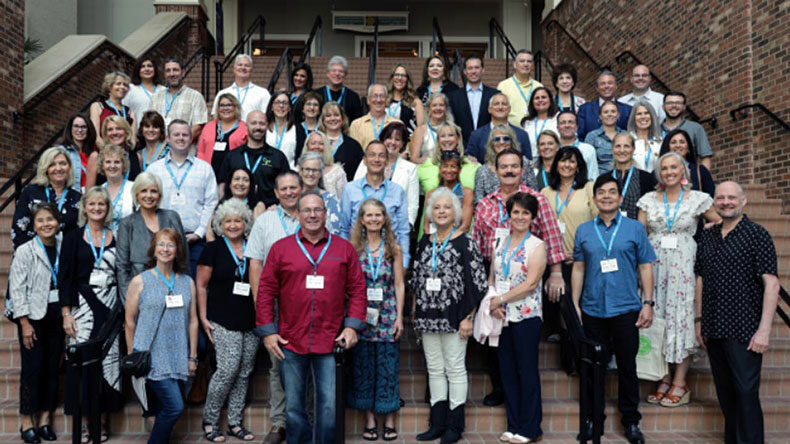 This genetic risk factor struck in the early hours of January 23, 2018 when Alan suffered a massive heart attack. Remarkably, he was able to walk into the ER and was awake as they called him a Code Blue, with one artery 100% blocked, and another with an 80% blockage.
Alan shared,
"The next day, the cardiologist was telling me how surprised he was that my artery hadn't ruptured. Both the cardiologist and nurse attributed my healthy lifestyle as a big factor in how I was able to survive a massive heart attack.

And after reviewing the Touchstone Essentials' supplements, my cardiologist encouraged me to continue using the organic whole food supplements as they would be incredibly beneficial in my recovery."
 While overcoming a tremendous health challenge, Alan's business with Touchstone Essentials didn't just survive, it thrived. It's a phenomenon he attributes not only to the product quality and skyrocketing CBD market, but the advanced digital marketing system that supports the efforts of all Visionary Business Owners (VBOs) in building a residual income.
The introduction of an innovative Gift Card Program, which has seen Touchstone Essentials give away over $10 million in free gift cards has set the stage for even more rapid growth with top leaders attracted to both the program and the training and support that Alan provides to his team, which has grown to 35 countries and counting.
Now that he knows about the dangers of Lipoprotein(a), Alan is committed to raising awareness about its risk and how vital a healthy lifestyle is for prevention and recovery. It's just another way that Alan's Touchstone Essentials business leads from the heart.
About Touchstone Essentials
Touchstone Essentials was founded in 2012 by 30-year industry veteran, Eddie Stone, with a vision of organic goodness accessible to everyone. They ship to over 60 countries around the world. Touchstone Essentials has been experiencing double-digit growth over the past 3 years and with the recent launch in August 2018 of the organic CBD hemp oil line, things have started reaching critical mass.
They describe themselves as proud rebels with a cause, offering products for Daily Detox, Organic Superfoods, and CBD. When you join as a VBO, you become a visionary business owner. As a VBO, you're the CEO of your own empire, but you're not alone. Touchstone Essentials offers an advanced digital marketing system with a trove of resources, all at no additional cost.
This includes a TheGoodInside.com e-commerce site, blog, and e-newsletters, social media retargeting and more. For more information please visit www.thegoodinside.com