Total Life Changes Continues to Thrive With 2nd Quarter Records
July 28, 2020
By Nicole Dunkley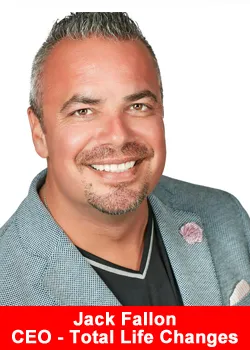 Despite the challenges from the last three months, Total Life Changes (TLC) is continuing with its positive momentum. Its virtual events continue to draw tens of thousands of attendees online, with many informational segments, keynote speakers, and special guests. New challenges continue to set the bar higher, offering new ways to do business and earn rewards.
May debuted a new broadcast: Rosa's on Fire. Airing on May 6, it was an instant success due to Director of International Relations, Rosa Gonzalez's fiery personality and relatability. She opens her show with her primary intent:
"I want to be able to make an impact in the world, and I want to be able to share with a million women that sometimes we need to come together. And we can share things that happen in life; sometimes we are going to share some tears, other times we're going to share some laughs. But most importantly, we are going to celebrate; we have to celebrate women's empowerment."
We also had our Spring Back Challenge, which wrapped up on May 28. This challenge included our Spring Back Kit, which contained an all-natural detox beverage called Iaso Tea, an all-natural liquid vitamin, NutraBurst, and a liquid dietary supplement, Resolution Drops. Participants were encouraged to use these products and utilize the a 1200-calorie Meal Plan to fortify a healthy diet. Our top 10 winners earned $1,000 for their hard work.
June brought our Drop Top Giveaway, where we gave away a 2020 Mustang GT on our Facebook page. Our lucky winners, International winner Jem Tardieu from Trinidad and Tobago, received $15,000, and Flor Marie Canas from the U.S.A. drove away in our lime green drop-top Mustang GT. We also started a new campaign, our Dollar Days, where we had various deals on products and business tools. Enrolling for $1 for our digital kit, purchasing the Life Changer App for $1, and BOGO $1 deals on our most loved products were enjoyed by the TLC community.
Our second virtual training event was on June 16 and focused on launching new Life Changers' success. This event had two special guests, Frazer Brookes, who focused on leveraging your social media platforms, and Chris Widener, who offered advice on how to start successfully in a multi-level marketing business.
July welcomed Christmas in July and the G5 Double Down Challenge, with "G5" qualifiers totaling 25,179. Christmas in July aims to feed your mind, body, and spirit with tailored giveaways every day at 2 pm EST @TLCHQ on Facebook. The G5 Double Down Challenge is a retail-based challenge that encourages Life Changers to gain five customers, send ten samples, and get two customers to "fly" with them as Life Changers.
Overall, TLC has gained 778,474 total customers and 146,857 Life Changers in the second quarter, and Life Changers have sent 651,267 samples. TLC always aims to have a family environment, providing events and challenges to encourage teamwork, positivity, and a celebration of success.
About Total Life Changes
Total Life Changes (TLC) is a direct selling company offering a diverse product portfolio of health and wellness products. Founder and Chief Executive Officer Jack Fallon created TLC 16 years ago with a single product: NutraBurst®.  Since that time, TLC has continued to develop weight loss and wellness products matched with an attractive hybrid binary compensation plan.
This allows Life Changers of TLC to be rewarded quickly for introducing new customers to its products and business opportunity. Find out why so many are saying, 'It really is different over here.' For more information, please visit www.totallifechanges.com
Recommended Distributors Total Life Changes