Rosa's on Fire Features TLC's "First Lady" Jennifer Fallon
September 27, 2020
By Team Business For Home International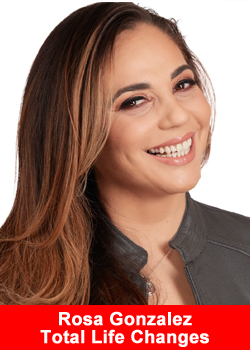 Total Life Changes' (TLC) International Relations Manager Rosa Gonzalez has hosted her very own live TLCHQ Facebook broadcast for the past month. She uplifts viewers with her optimism and energy and offers her unique take on TLC. CVO (Chief Vision Officer) Jack Fallon's wife, Jennifer ("Jenny") Fallon, joined the September 16th broadcast and offered her take on being TLC's "first lady."
Rosa opens the show, saying that her show is a safe space for women, and we want to celebrate them:
"I have always said that behind every great man is an amazing woman… We are here to talk about Jenny Fallon today … She has been the rock behind everyone here today."
Jennifer recalls her childhood years, stating that she grew up as an only child until 13 years old. She lived in Warren, Michigan, with her mom, stepdad, and sister. After high school, Jennifer went to cosmetology school and worked as a hairstylist for 8 to 10 hours a day and worked from home answering phone calls for TLC. Her mother, Loretta, worked in accounting, and to this day, TLC is truly a family affair.
Rosa commends Jennifer for her hard work as a mom and a hairstylist for over 20 years:
"I think that seeing you striving for your family, seeing you not give up on your passion, seeing you fight for what you love, and taking care of your family. That gives me a lot of strength to say, 'If Jenny can do it, I can too.' Just know that you are an example for people."
Jennifer fondly recalls the moment when she went to a Red Wings game with her friend Nicole who was dating Craig Cole at the time:
"So, I went over Craig's house, and lo and behold, Jack (Fallon) pulls up in his Mustang, and he walked up to the porch. And I just said, "Hi, I'm Jenny," and he said, 'Hi, I'm Jack.' He thought it was one of Craig's sisters' friends, Craig never told him about me. Jack thought they were going alone, and we've been been together ever since."
Jennifer laughs and says Jack's connection with  her was instant and says they sat in his car until 3 am chatting with each other. Rosa expresses her gratitude towards Nicole, Craig's wife, saying she was the main force that drove Jack and Jennifer together, and that connection lead towards Rosa's involvement with TLC.
Jack Fallon tried other companies before founding TLC and was inspired by their success and marketing tools. The foundation of any great company in this field is creating a product that can be enjoyed by anyone, so Jennifer said Jack did just that:
"He came home from working at Ford one day and said,' I think it's time, we need to do this.' He then got ahold of a manufacturer and a formulator to make NutraBurst, and that's where it all started … I knew working at Ford was not his dream, sometimes I would have to force him out of bed to go to work … His passion was helping people and providing a better life for his family."
Ross wraps up the interview by drawing inspiration from Jack's attitude and perseverance:
"I know a lot of people are going to watch this show, and I always like to take something good out of it. And today, Jenny, you have shown us over and over again why we are where we are, in this company. And you said Jack never gave up, and he had the first company meeting with five people. So, to all of our TLC community out there, I hope that you can understand why we are here…If Jack never gave up, you guys can never give up as well…You have to keep striving and keep fighting."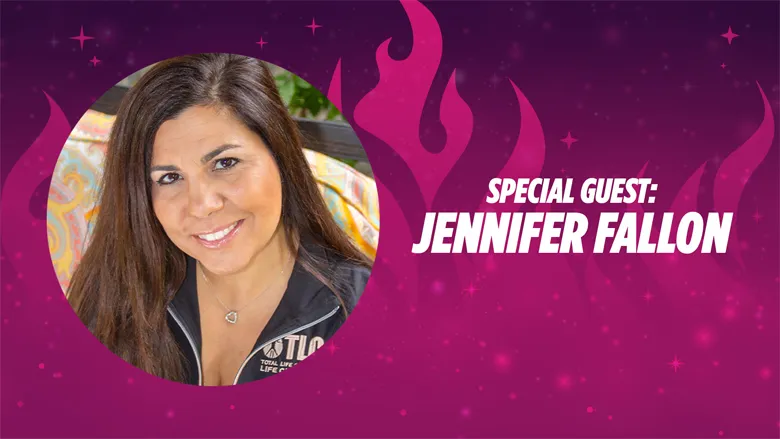 About Total Life Changes
Total Life Changes (TLC) is a direct selling company offering a diverse product portfolio of health and wellness products. Founder and Chief Vision Officer Jack Fallon created TLC 17 years ago with a single product: NutraBurst®. Since that time, TLC has continued to develop weight loss and wellness products matched with an attractive hybrid binary compensation plan.
This allows Life Changers of TLC to be rewarded quickly for introducing new customers to its products and business opportunity. Find out why so many are saying, 'It really is different over here.' For more information, please visit www.totallifechanges.com
Recommended Distributors Total Life Changes