Total Life Changes Reaches out to Local Teachers
March 4, 2021
By Nicole Dunkley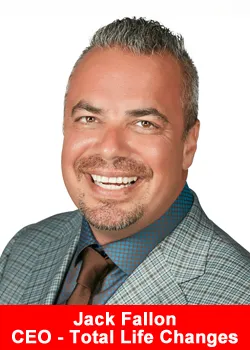 Total Life Changes (TLC) always has a new way to reward community members, whether a customer, Life Changer, or someone who's in need of some help. This February was no exception as Director of Public Relations Craig Cole chose to reward four teachers this February:
"I decided we needed to do something for teacher appreciation, especially during this time. There have been so many setbacks and we've all seen it. These teachers must teach our kids from home now. So, I said we have to do something for February, the month of love. We have to step out of our comfort zone and appreciate teachers and give them the platform to be recognized."
The TLC community was able to vote on their favorite teachers and describe why they deserve to be the one to win the $500 gift card, TLC products, and recognition for their hard work and dedication to educating our future generation. The very first teacher, Voncile Campbell, is a master math teacher in the Detroit area and proved that she was doing even more for her students. She decided to read her students' bedtime stories virtually every night and dedicate more time to them than just during classes, going far beyond only what's expected of our teachers. Voncile states that this time has been different from any school year before:
"When school ended, it ended so abruptly, and I wanted to reach out and connect with them, so I asked myself what I can do? And I decided to read bedtime stories to my students because many students don't get that anymore. I also wanted to help them maintain their routine since they don't have that while learning at home. So, I post my stories every night at 8 pm."
Nicole Mitchell, the next teacher who was honored, hails from South Carolina and has been teaching for over 20 years. She's part of a group called Multiples of Midlands who offer support for mothers dealing with twins, triplets and so on. She describes her purpose as a teacher and expresses what drives her to keep going:
"Teaching is a calling; if you aren't in it for the kids, then you aren't in it for long. So just realizing that, I'm raising kids at home and school. I'm the student's mom, and then I come home, and I'm a mom to my twins as well."
The third teacher who was celebrated was Mr. Lee, from Gross Pointe, Michigan and teaches CVO Jack Fallon's son, Reed. He's been teaching 5th grade for 22 years and says that his favorite part of Teaching is helping his students experience their daily "a-ha!" moments:
"Educators always want to make a difference. When you see those lightbulbs, or when students are grasping those moments, or finding joy in the daily reading, those all add up and make your day complete."
The last teacher to be acknowledged was Mrs. Stangey, an athletic director at Lutheran High North in Michigan. She works countless hours to bring students the entire high school experience, and athletics is an integral part of that experience. She thanks TLC and says she's humbled by being chosen to win this reward:
"Thank you to the people who nominated me. In the end, everything that I do here, and all the work and effort that other administrators and I put in, is to make sure that our kids get a quality education and a Christ-centered education. I'm just grateful that we can do this. I'm proud to play a part in this and I'm glad our kids can have these extracurricular activities."
By offering these gifts, TLC hopes these teachers can find a moment for themselves to enjoy a relaxing spa day or use it to buy something for themselves that they may need because teachers are truly shaping the future leaders of our society – and are just as integral in children's lives as parents are.
About Total Life Changes
Total Life Changes (TLC) is a direct selling company offering a diverse product portfolio of health and wellness products. Founder and Chief Vision Officer Jack Fallon created TLC 17 years ago with a single product: NutraBurst®. Since then, TLC has continued to develop weight loss and wellness products matched with an attractive hybrid binary compensation plan.
This allows Life Changers of TLC to be rewarded quickly for introducing new customers to its products and business opportunity. Find out why so many are saying, 'It really is different over here.' For more information, please visit www.totallifechanges.com
Recommended Distributors Total Life Changes