Mind Body Spirit Event Comes to Latin America Virtually
April 12, 2021
By Nicole Dunkley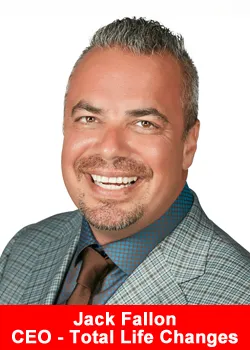 Total Life Changes (TLC) brought the energy to the Latin American team, and it was felt, despite it being a virtual event. John Licari and Jack Fallon opened the event by setting the tone:
"Please understand that today you're going to learn something very important. It's the Mind Body Spirit Tour; we're going to learn, educate, and celebrate together."
Director of Sales and Events for Latin America, Paula Serna, described what Mind Body Spirit means to her:
"Mind, body and spirit mean the integrity of being human. It means perfection; it means everything we want to achieve in a single being. So I want to remind you right now that the body needs exercise. Our spirit needed exercise through music and passion, but the mind needs exercise through knowledge."
Tania Baez, Professional Speaker and Trainer, educated her audience about "7 Principles to Strive for More." The last principle focuses on yourself as the most profitable asset you own:
"When I go to make a decision, I exercise my mind. Life brings us many situations which are out of our control. I have to live. I am the boss of my own life. Everything is done in pursuit of the dream that I have for myself."
Clinical Nutritionist Dr. Wendolina Saint-Hilaire Sosa described hunger and how to cope with it:
"It's important to tell you that there's also a triad that we cannot miss. It's easy to confuse what is thirst, hunger or boredom. If you're thirsty, drink water and keep it close to you. Hunger is like the waves of the sea, which come and go."
Erika Nunez was the Transformation Contest winner for this event. She shared her gratitude for TLC:
"TLC is the most wonderful, spectacular thing to happen in my life. TLC changed my life not only because I lost those fifty pounds. TLC changed my life because my mentality changed. I know that thanks to TLC I will strive to reach each of my dreams. Because TLC transforms the mind, body and spirit. "
The second TLC Vitruvian Award of the Year was given to Sara Gonzalez and Derlis Ramoa. They were very honored to receive it and expressed their excitement:
"Thank you very much for the recognition. We're delighted to thank all of the wonderful people for so making it possible. We're very happy to be a part of this company. Greetings to the TLC world family and we hope to see you very soon."
About Total Life Changes
Total Life Changes (TLC) is a direct selling company offering a diverse product portfolio of health and wellness products. Founder and Chief Vision Officer Jack Fallon created TLC 17 years ago with a single product: NutraBurst®. Since that time, TLC has continued to develop weight loss and wellness products matched with an attractive hybrid binary compensation plan.
This allows Life Changers of TLC to be rewarded quickly for introducing new customers to its products and business opportunity. Find out why so many are saying, 'It really is different over here.' For more information, please visit www.totallifechanges.com
Recommended Distributors Total Life Changes