ASEA Adds 3 New Members To Its Medical Professionals Board
July 10, 2021
By Team Business For Home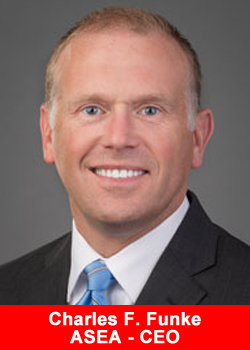 ASEA, a global leader in cellular health, announced three new members have joined its growing Medical Professionals Board.
Donnellyn Dominguez, LM, CPM; Roberto Volpe, M.D., Ph. D.; and Javier Hernandez Covarrubias, M.D., will join 16 existing board members in providing cutting-edge advice and expertise in the health and wellness fields.
"We are strengthening our scientific counsel with the addition of these experts to ASEA's Medical Professionals Board,"
said ASEA Founder Tyler Norton.
"Donnellyn, Roberto, and Javier recognize the importance of the scientific impact of our redox technology and will move the company further towards mass-market adoption."
An experienced midwife, Donnellyn Dominguez owned and operated one of the largest birthing centers in Texas and has seen positive benefits the redox technology has made as an ASEA associate.
Currently a medical researcher at the Italian National Research Council in Rome, Dr. Roberto Volpe is an expert in dietary treatment, nutraceutical treatment, and lipid-lowering therapy in addition to preventive cardiology.
With specialties in environmental medicine and otolaryngology, Dr. Javier Hernandez Covarrubias is an expert in allergies and has studied integral medicine for mental health treatments.
Read more about these additions to the ASEA Medical Professionals Board—and about the ASEA Science Advisory Council, which is comprised of third-party scientific professionals with and expertise around innovation, skin care, nutrition, and redox science—at ASEAGlobal.com.
About ASAE
ASEA, a global leader in redox technology, is dedicated to delivering high-quality cellular health products through a principles-based, direct-selling business model. Harnessing science, ASEA offers first-to-market products that utilize molecules natural to the human body that support cellular functions.
ASEA's cornerstone, patented redox signaling technology supports the body's natural cellular renewal and communication as well as signals the regulation of genetic pathways, supporting body health and functions.
Currently, redox signaling technology is available in three first-to-market products: ASEA® REDOX Cell Signaling Supplement, the company's flagship liquid supplement; RENU28® Revitalizing Redox Gel, an age-fighting, cellular-rejuvenating gel for the entire body; and RENUAdvanced™ Intensive Redox Serum, an ultra-concentrated, anti-aging skin care.
ASEA offers other cellular health products that round out the RENU Advanced skincare system as well as nutritional supplements. Founded in 2010, ASEA currently operates in 33 international markets. For more information about ASEA products or the accompanying business opportunity, visit ASEA Cellular Health.
Recommended Distributors ASEA