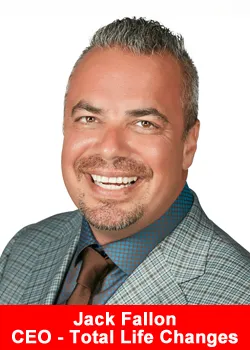 Total Life Changes FSU and Ukraine Event Inspires Community
September 23, 2021
Total Life Changes (TLC) is not just a company with a worldwide reach. It is also a global movement that empowers communities to take their health and wellness to the next level. TLC's FSU Headquarters geared up for another event with the help of TLC Headquarters' corporate team.
This event, dubbed Synergy of Stars, was hosted in Moscow, Russia and Kyiv, Ukraine, from September 10th to September 15th. Independent business owners, dubbed Life Changers, were welcomed to the event and celebrated for all their hard work and dedication.
Business building training segments and transformation stories were shared on stage, and the community was inspired and fired up as they cheered and clapped. 
Director of International Relations, Rosa Gonzalez, recaps her challenging travel experience on the way to Russia on September 9th:
"We were at the airport at 4 PM, and the plane left at 6:45. We got on the first plane to Amsterdam, which was an 8-hour flight. Then we had a 5-hour layover, and when we checked in and got on the plane, they reviewed our documentation and told us we couldn't get on. Our passport was for tourists, and we needed a business passport because they are not accepting tourists at this time."
Despite these challenges, Rosa and her team took the next plane back to TLC Headquarters in Michigan. They rushed to their laptops and logged on virtually because they knew the FSU team needed their support and love. 
TLC FSU Ambassador, Varlam Grigorian, speaks about the movement behind this event, which he dubbed "Happy 10K":
"The goal of TLC FSU is simple: we want to be the company that has the largest amount of people earning 500 to 1000 dollars per month. Maybe 500 dollars is not enough to be happy all the time, but I believe this helps people become happier for few moments! They can pay bills, pay off a loan, buy their wife a nice dress, pay for their friends' movie ticket. That's why we named it "Happy 10K", these happy moments are thanks to TLC. And every single day, our goal inspires more and more people."
About Total Life Changes
Total Life Changes (TLC) is a direct selling company offering a diverse product portfolio of health and wellness products. Founder and Chief Vision Officer Jack Fallon created TLC 17 years ago with a single product: NutraBurst®. Since that time, TLC has continued to develop weight loss and wellness products matched with an attractive hybrid binary compensation plan allowing Life Changers of TLC to be rewarded quickly for introducing new customers to its products and business opportunity. Find out why so many are saying, 'It really is different over here.' For more information, please visit www.totallifechanges.com
Disclaimer: While we have used our reasonable efforts to ensure the accuracy of the data used in this website, data should be read as indicative of magnitude rather than exact figures. Business For Home BV has made every attempt to ensure the accuracy and reliability of the information provided on this website.
However, the information is provided "as is" without warranty of any kind. Business For Home BV does not accept any responsibility or liability for the accuracy, content, completeness, legality, or reliability of the information contained on this website. No warranties, promises and/or representations of any kind, expressed or implied, are given as to the nature, standard, accuracy or otherwise of the information provided in this website nor to the suitability or otherwise of the information to your particular circumstances.
Recommended Distributors