TLC Mind Body Spirit Event Brings Star Quality to Dallas
October 28, 2021
By Nicole Dunkley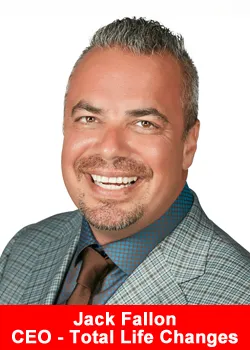 Total Life Changes wrapped up the Mind Body Spirit Tour with their Dallas Texas event at the Gaylord Texan Resort on October 15th and 16th. The virtual and in-person hybrid event focused on teaching new training segments, celebrated Life Changers' achievements, and showcased products in new ways.
Friday, October 15th, featured a packed schedule from dawn to dusk, beginning with early morning meditation led by the #1 network marketer and TLC's Elite Ambassador, Stormy Wellington.
Three fitness trainings followed meditation for all skill levels. Total Life Changes' top leadership also enjoyed a private brunch with the executive team while other Life Changers participated in several training opportunities.
TLC's Grand Ambassador, Twiler Portis, was selected as the keynote speaker and delivered a powerful message that provided the guests with inspiration, hope, and accountability to reach even higher.
The main event on October 16th followed with a grand entrance from a big brass band, an elegant female vocalist, and two aerial silk artists. CVO Jack Fallon gives his opening statements, addressing the importance of hosting events:
"There is nowhere else in the world; it doesn't matter what country you're from, or what language you speak, where you can be yourself and celebrate life.

Nowhere in the world creates this type of event that brings people together. We are a small beacon of hope for people around the world."
TLC chose to sponsor The Sisters Network of Dallas to honor survivors of breast cancer. They gathered many donations and were grateful to help this honorable cause.
Seven winners were recognized for being living examples of TLC's Core Values, including Sandra Berrocal, Nikola Tonny, Krystina Bramletta, Diana Vallejo, Claudia Molina, Charnice Harris, Becky Garcia.
The first Transformation Contest Winner was Asia Dixon Dieng, who shared a powerful statement about escaping her abusive relationship, losing weight, and finding herself:
"My father was so mentally abusive to my mother, and I was going stay in my marriage and do the same thing?

Physically you stop loving yourself first. I was so broken. And I said no more because I love me more than I can ever love anybody else. There are other women out there going through the same thing." 
The next winner was a couple, Ashley Alexander and James Drummer. They supported each other through the struggle of losing weight, overcoming depression, and strengthening their relationship. Ashley describes what she struggled with before TLC:
"I went through so many different things in my life; I don't have a good relationship with my biological mother.

I'm trying very hard to forgive her. I was in a deep dark depression, and joining the Total Life Changes family has been the best decision I've ever made."
COO John Licari takes the stage and gets the crowd fired up for a whole new way to sell products. The Product Influencer Program training was revealed, which focuses on product promotion and commissions without the hassle of commitment.
TLC's keynote speaker, Trent Shelton, spoke about winning championships, not just in the NFL but in life. He also highlights what it means to dedicate your life to bettering yourself:
"Millions of people die with regret, but my question is: 'Is that going to be you?' Get into your final days of life knowing that you're about to die with your dreams because you never acted on making their dreams come true. You only got one shot at this. You have a choice; you can face everything and rise, or fear everything and run."
Ana Cantera and Twiler Portis were honored with prestigious Grand Ambassador rings, and Stormy Wellington was given a top-ranking Elite Ambassador ring. TLC then closed out the event by honoring their Life Changers, encouraging them to share their goals and dreams to close out 2021, and announcing the following tour: Gravity World Tour 2022.
About Total Life Changes
Total Life Changes (TLC) is a direct selling company offering a diverse product portfolio of health and wellness products. Founder and Chief Vision Officer Jack Fallon created TLC 17 years ago with a single product: NutraBurst®.
Since that time, TLC has continued to develop weight loss and wellness products matched with an attractive hybrid binary compensation plan allowing Life Changers of TLC to be rewarded quickly for introducing new customers to its products and business opportunity. Find out why so many are saying, 'It really is different over here.'
Recommended Distributors Total Life Changes