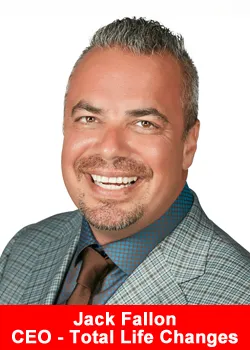 Total Life Changes Helps Local Community Thrive
October 11, 2021
Total Life Changes (TLC) has always been active in the local Michigan area. Whether it be sampling, sharing smiles at an event, or providing warm energy, the company is focused on bringing health and wellness to the forefront of everyone's mind. 
In the last year, TLC has made strides to be a big part of giving back to the surrounding area, including Macomb County, New Baltimore, Ira Twp., Lenox, Richmond, and even as far as Sterling Heights and Shelby Twp. 
TLC also sponsored youths' baseball teams; providing jerseys and building them a completely new shed to store their equipment at Maynard "Red" Aurand Memorial Park. 
Over the spring and summer months, TLC has sponsored an Easter Egg Hunt in New Baltimore, a summer camp, triathlon, and a special event called Soggy Doggy that the Walter and Mary Burke Park hosted to let dog owners bring their furry friends for a swim in Lake St. Clair.
This fall, TLC has even more plans for community involvement. The company is sponsoring the Trick or Treat on Washington Street, a yearly Halloween event where families can enjoy trick-or-treating, fall activities, and cider and donuts.
Winter brings two more sponsorships from TLC, the first one being the Jingle Bell Run. This is a festive 5K run through downtown New Baltimore on December 12, 2021. 
Craig Cole, TLC's Director of Public Relations, speaks about another upcoming holiday event, called Christmas in Anchor Bay:
"We are going to put together a shopping experience for the underprivileged local communities to give them an opportunity to shop for new items that have been donated and collected, whether it is toys or clothes. We want to embrace the people within our community and in the communities around us."
Craig paints a bigger picture, saying that through his work, he is embracing Jack Fallon's (CVO) broad vision and mission:
"Doing things for others is something that Jack Fallon preaches regularly, and doing it with a good heart without an expectation of something in return. That's when it truly matters. Fortunately, we have a leader like Jack who embraces being part of the community."
About Total Life Changes
Total Life Changes (TLC) is a direct selling company offering a diverse product portfolio of health and wellness products. Founder and Chief Vision Officer Jack Fallon created TLC 17 years ago with a single product: NutraBurst®. Since that time, TLC has continued to develop weight loss and wellness products matched with an attractive hybrid binary compensation plan allowing Life Changers of TLC to be rewarded quickly for introducing new customers to its products and business opportunity. Find out why so many are saying, 'It really is different over here.' For more information, please visit www.totallifechanges.com
Disclaimer: While we have used our reasonable efforts to ensure the accuracy of the data used in this website, data should be read as indicative of magnitude rather than exact figures. Business For Home BV has made every attempt to ensure the accuracy and reliability of the information provided on this website.
However, the information is provided "as is" without warranty of any kind. Business For Home BV does not accept any responsibility or liability for the accuracy, content, completeness, legality, or reliability of the information contained on this website. No warranties, promises and/or representations of any kind, expressed or implied, are given as to the nature, standard, accuracy or otherwise of the information provided in this website nor to the suitability or otherwise of the information to your particular circumstances.
Recommended Distributors