TLC's Second Annual Benny Freeman Tree Lighting Delights Crowds
December 19, 2021
By Nicole Dunkley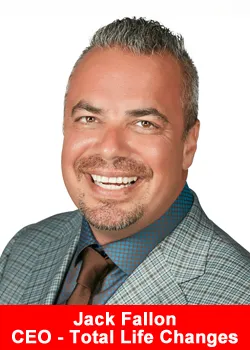 Total Life Changes (TLC) hosted the Second Annual Benny Freeman Tree Lighting ceremony at their world headquarters on Wednesday, December 8, 2021. This event is about more than celebrating the holiday season. It's about helping children enjoy the cherished experience of swinging in a public park. 
Benny Freeman is a differently-abled boy who loves to swing, but he requires adaptive playground equipment. Sadly, the only park with such a swing in Benny's area was closed to the public last year, so he had nowhere else to go to enjoy his favorite activity. Benny's mother, Jamie Freeman, tried to put him in a standard children's swing at another park, but it was too small, and he got stuck. This sad and stressful moment inspired Jamie to share her experience on Facebook, and TLC's Director of Public Relations, Craig Cole stumbled upon it and was inspired:
"It filled an empty space in my heart. Knowing what Jamie was going through, and hearing that she had difficulty lifting him out of a swing, was heartbreaking."
As a father of two, Craig was moved to help, and in the spirit of TLC's Core Value, "Having fun, we get more work done," the Annual Benny Freeman Tree Lighting ceremony was created in December of 2020. 
TLC planted a 45-foot permanent tree in the front of their headquarters, decorated it spectacularly, and hosted a big outdoor party to celebrate it all. Ornaments placed on the tree were adorned with the names of people who donated, and all of the proceeds went toward purchasing handicap-accessible swings for Macomb County, MI parks.
Although it was a challenge to celebrate in person, the company was not deterred. TLC employees and the greater community were welcomed to drive by and enjoy the view from the safety of their cars, and the event was a success. 
TLC raised a total of $14,000 in 2020, which covered the cost of 10 swings for children like Benny to enjoy.
This year, in true TLC style, guests were invited to participate in the holiday cheer in person. Hundreds of people enjoyed free food trucks that offered delicious donuts, roasted nuts, coffee and hot chocolate. Attendees were also treated to horse-drawn carriage rides, a life-size snow globe, and fireworks. 
What energized the children the most was a visit by Santa Claus, who took a break from his busy schedule to stop by and show his support along with some live reindeer. While children enjoyed their gifts and games, the adults were treated to festive music from an LCD screen-adorned stage featuring a live DJ, carolers, and talented employee performers who sang and played instruments. 
And all of this happened under the shadow of our beautiful tree, decorated and adorned in ornaments bearing the names of generous donors who raised funds to install adaptive playground equipment in Neil Reid Park, located in Clinton Township, MI. Craig expresses the importance of providing assistance to the local community:
"We are proud to be a direct selling company, but we are so much more. We want to use our space to give back to individuals in need."
TLC plans to bring the celebration back next year, making it even bigger and brighter, to raise even more money to help children like Benny enjoy childhood without barriers.
About Total Life Changes
Total Life Changes (TLC) is a direct selling company offering a diverse product portfolio of health and wellness products. Founder and Chief Vision Officer Jack Fallon created TLC 17 years ago with a single product: NutraBurst®. Since that time, TLC has continued to develop weight loss and wellness products matched with an attractive hybrid binary compensation plan allowing Life Changers of TLC to be rewarded quickly for introducing new customers to its products and business opportunity. Find out why so many are saying, 'It really is different over here.'  For more information, please visit www.totallifechanges.com
Recommended Distributors Total Life Changes