DreamTrips International New Reps Discover Luxury Travel
November 13, 2022
By Team Business For Home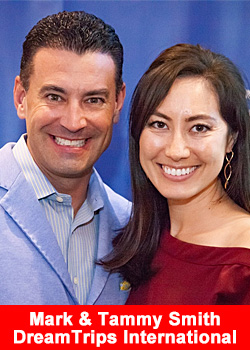 New Reps Discover Luxury Travel, DTI Business Training on Twice, Sold-out Dominican Republic DreamTrips.
Punta Cana—its natural, tropical gardens and beaches aside the crystal clear waters of the Atlantic, set a beautiful stage for the second, sold-out Dominican Republic Discover DreamTrip, a rendezvous of DreamTrips International's newest travel ambassadors.
Aimed at introducing the luxurious nature of DTI's lifestyle travel membership product to newcomers, the Dominican Republic trips, as well as voyages to Thailand, Dubai, Santorini, Jamaica, Hawaii, Rome and Prague allow independent representatives first-hand DreamTrip experience and training that can foreshadow the path to even greater adventures for those who choose to build their DTI businesses.
So how do so many newcomers wind up jetting off to bucket list destinations? It's all part of the deal when they sign up for a DreamTrips International travel membership package. At any given moment, they get to choose from a gallery of travel options from across the globe and experience those places with like-minded travelers.
"You get to meet new friends from around the world who are also just getting their businesses started, and they are exploring and making a choice about where they want to go based on something they've always wanted to do,"
DTI Co-owner Tammy Smith says.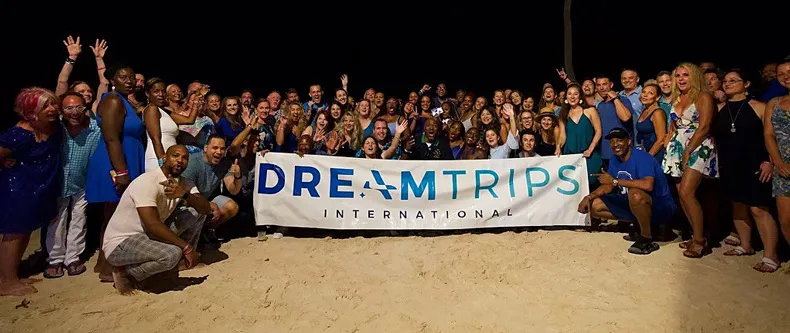 Maybe their dream is experiencing the lush landscapes and vivid colors of southeast Asia or the winter wonderland of Europe decked in snow. Could it be Greece? Getting hair and make-up just right to shoot a glamorous, flying dress photo on a Santorini beach?
DTI's new travel ambassadors get to pick and choose where they want to "discover" and with that pre-paid trip comes business training to get their businesses launched properly.
"We respect the fact that this is someone's vacation and that it is the best way to experience our product. We want them to fall in love with our product, so we offer options for how you can spend your trip,"
Smith says.
Some Dominican Republic DreamTrippers chose to bask in the relaxation of the resort spa, play a round of golf, collect shells and memories on the beach, or soak up the sun at the marvelous, meandering pool. Occasionally, they dipped into the shade of a thatched shelter with a cool drink in their hands to chat with other people on the DTI journey to business success.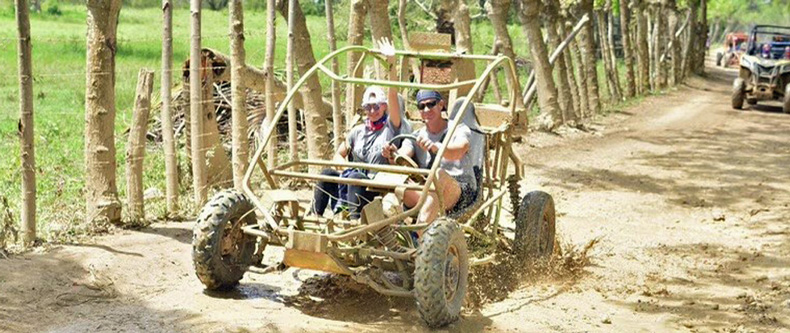 So close to the sea, of course there was a yacht excursion, but Smith says the most popular by far was the adrenaline rush of riding dune buggies. Maybe the mud and muck aren't normal vacation choices but Smith says,
"It was so much fun and probably the most popular excursion we've offered because people just had an absolute blast. DreamTrips push you outside of your comfort zone to do things unexpected of yourself."
As they piled out of the dune buggies, the groups acted like teenagers. Giddy and laughing and taking silly pictures of mud all over each other. Later, they indulged in a Cenote swim through the cool waters of a local cave, accompanied by beautiful music.
"The entire experience of meeting new friends from around the world, while kicking off a new business on vacation, is surreal,"
Smith says.
About DreamTrips International
DreamTrips International, LLC is a privately held company based in Frisco, Texas. DreamTrips International is the #1 direct seller of global travel and lifestyle club memberships. More than 1.3 million travelers have experienced the one-of-a-kind, specially curated experiences known as DreamTrips. For more information please visit DreamTrips.com
Recommended Distributors DreamTrips International