WFDSA World Congress Will Be Held In Dubai – UAE
January 31, 2023
By Team Business For Home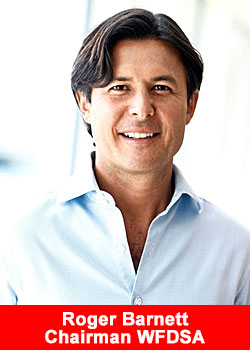 The WFDSA World Congress is a tri-annual event attended by over 1,000 direct selling executives, key industry leaders, government officials, high profile speakers and media.
2023 will see World Congress hosted in Dubai, a vibrant ever changing city.
The content will showcase how the direct selling industry aims to reimagine its future through reinvention and reimagination.
The World Congress will be attended by CEOs and presidents from some of the top eagling multi-billion global companies. Previous events have been hosted in Brazil, France, Thailand and now this global event will be hosted in the United Arab Emirates, Dubai.
WFDSA World Congress XVII "Reimagine the Future" will take place in person on October 16-18, 2023 in Dubai, United Arab Emirates with a full day CEO Council meeting on October 16.
Roger Barnett, CEO Shaklee and Chairperson of the WFDSA stated :
Hosted by the DSA of the United Arab Emirates, it is the first World Congress to be held in Dubai, which is not only among the top 5 most visited cities in the World but also a gateway to Middle East/North Africa Region. With over 570 million people, it is a great opportunity for the industry to tap into region's great potential.
The past two years have highlighted the compelling need for what our industry offers. With all the volatility in the world, I believe this is the time for our industry to rise and shine. Now is the time when we can bring a more powerful and inclusive business model to the forefront of the world's attention.
Now is our time to broaden our view of our stakeholders to care not just for our custom- ers, our distributors and our employees, but to also care for our communities and our planet. This is our moment to lead and to Reimagine, Reinvent and Redefine our industry's future.
We are expecting industry executives, government officials, consumer leaders, academics and other stakeholders from all around the world to come to gather to exchange ideas and learn from each other in order to reimagine our industry and unveil some transformative initiatives which we have undertaken regarding Advocacy, Ethics and Regulatory issues.
Dubai government is extending its wholehearted support at the highest levels to make this an un- forgettable event and we look forward to being back together. For more information please visit www.wfdsa2023dubai.com/reimagine-the-future/ 
The previous event:
About WFDSA
WFDSA is an an international organization based in Washington DC, USA, representing the worldwide direct selling industry.WFDSA was founded in 1978 by 12 Direct Selling Associations. The Federation was set up to address various direct selling issues around the globe by allowing DSAs the ability to share information, strategies and to plan common practices.
The First WFDSA World Code of Ethics was established in 1985 and adopted by the Direct Selling Associations locally. The WFDSA Board & CEO Council comprises of the top 31 Presidents and CEOs of the largest direct selling brands from across the global. For more information please visit www.wfdsa.org