Alan Noble Achieves 10 Million Dollars in Career Earnings with ASEA
July 14, 2023
By Nicole Dunkley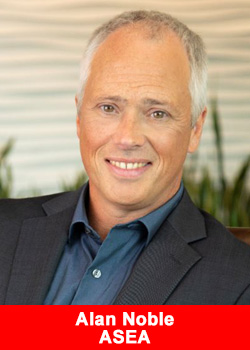 Alan and his wife Tanya were both born in Ireland and have been living in Dallas, Texas forthe last 15 years. It wasn't too long ago that we were congratulating them on being recognized as Million Dollar a year earners in the Network Marketing Industry.
Now they have been recognized as having earned $10 Million in cumulative earnings with their company of choice, ASEA.  A big milestone for any serious Network Marketing professional.
"Working with ASEA these past 14 years has been, without doubt, the most rewarding experience of my professional career.

I call it my Noble Purpose; to transform lives both physically and financially harnessing the power of ASEA's astonishing Redox Signaling Technology." 
10 Million in income, is a tremendous financial reward and can certainly give you a lot more choices in life, but Alan stresses that the rewards go much deeper that just financial with ASEA.
"In ASEA, we believe the size of your commission check is a direct reflection of lives changed. I have had the honor of interviewing hundreds of people whose lives have been improved, often dramatically, by our patented redox signaling technology." 
Alan has also been greatly influenced by ASEA Founder, Tyler Norton, who he says is one of the most remarkable men he has ever met. 
"Tyler's grasp of ethos and character development has had a huge impact on me as a leader, husband and father!

How many company founders in Network Marketing ask you to keep your commitment to principles higher than your motivation to make a dollar?

In an industry that unfortunately still has its fair share of dubious characters, Tyler and his corporate team are like a breath of fresh air."
Despite being with ASEA for 14 years, Alan believes that the company is just getting started, with the first decade laying a foundation of scientific credibility and validation for their patented signaling technology. Now the company is focused on expanding their demographic by diversifying their product portfolio, which includes ASEA VIA nutritional supplements, RENU Advanced skin care and most recently, Cell Performance.
"Cell Performance is such an exciting new product division because it takes us into the massive functional beverage market, while still staying true to Redox Principles.

We originally developed RedoxEnergy, RedoxMind and RedoxMood to address fatigue, brain fog and stress, issues that millions of people are dealing with.

Then just last month we developed our 4th Cell Performance product, RedoxRadiance, an exciting new collagen support product." 
Collagen has been one of the hottest products in the Network Marketing space over the last few years. We asked Alan what he thought made ASEA's RedoxRadiance different. 
"Most people don't know that when you consume collagen your body has to break it down into amino acids before it can be used to build new collagen.

With RedoxRadiance we short cut this process by starting with the amino acids in the exact proportions needed for your body to build its own collagen. The great news is we use vegan friendly, plant based amino acids so we can finally say goodbye to horse hooves, hides and fish skins! 

We also added key synergistic ingredients, such as Maqui Berry, that slows down the degradation of existing collagen; copper and zinc that are critical for the formulation of new collagen fibers, and rice ceramides, which are like the glue that holds your skin together.

When people notice their skin feeling smoother and more hydrated after only a couple of weeks…. that's the rice ceramides at work! 

In addition, Redox Radiance is being brought to market at a super competitive price …and our Dragon fruit Lemonade flavor tastes amazing! "
Exciting times ahead for ASEA!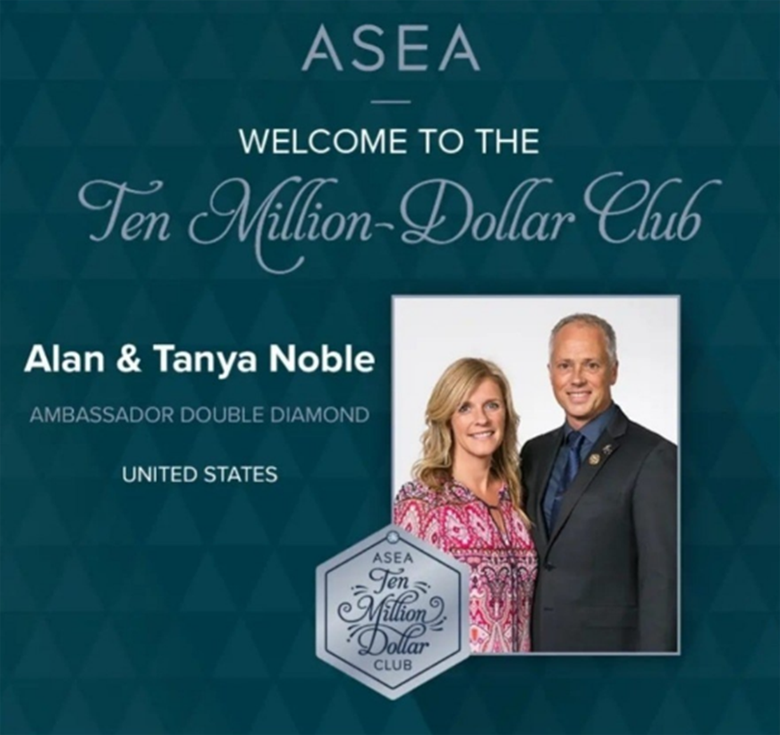 About ASEA
ASEA is a growing direct-sales phenomenon born from the vision, passion, and Fortune-500 experience of company founder Verdis Norton. Profitable from its first year of business and financially sound, ASEA produces its one-of-a-kind products in an FDA-registered, NSF-certified facility, and they are redox certified by a prestigious third-party lab. The manufacturing processes are 100% owned and operated by ASEA, guaranteeing product quality time and time again.
Today ASEA is led by an executive team with extensive experience both in and outside the network marketing industry. ASEA's executives are committed to the company's long-term sustainable growth while maintaining the principles and values upon which the company was founded. From its inception, ASEA has nurtured a culture of ethics and integrity. It's a global company built on a philosophy that embraces principles over profit and investment in people—a quality that attracts competent, outstanding Associates. 
Income Disclosure Statement
Please note the ASEA business opportunity offers tremendous income potential. However, ASEA makes no guarantee of income. Success with ASEA requires work, persistence and dedication.
Recommended Distributors ASEA