Zinzino A Review Of The Opportunity By Numbers
September 24, 2023
By Team Business For Home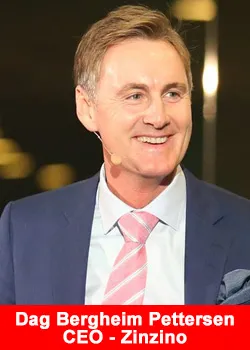 Zinzino, based in Sweden is a renowned Network Marketing Company in the health and wellness industry. Zinzino markets and sells test-based nutrition, skincare and life-style products. Zinzino owns the research unit BioActive Foods AS and production unit Faun Pharma AS.
The company has garnered significant attention due to its impressive growth and financial performance. Zinzino is operating in many EU countries as in Turkey and public, therefore Zinzino publish annual and quarterly reports, which make their data spot on.
In 2022 alone, their revenue reached a staggering $144 Million.
While 48% of that revenue could potentially be distributed as commission, joining Zinzino presents an opportunity worth exploring. It is important to note, however, that individual earnings cannot be guaranteed.
Zinzino bas has shown steady performance in recent years. In 2022, the company generated a revenue of $144 million, with a potential commission payout of $69. million. The compensation plan can pay out 48% of the total revenue, benefiting its qualifying distributors.
Zinzino has received an AA+ rating from Business for Home, indicating it is seen as an attractive opportunity in the industry.
With a current Business for Home Momentum Rank of 16, Zinzino is recognized for its growth and potential. The company has 19 recommended distributors and has attracted 23,156 pageviews on the Business for Home website.
2022 Revenue: $144 million*
Potential Commission Payout: $69 million
Compensation Plan Payout: 48%
Business for Home Rating: AA+
Current Business for Home Momentum Rank: 16
Number of Recommended Distributors: 19
Business for Home Page views: 23,156
CEO: Dag Bergheim Pettersen
For more information about Zinzino, you can visit their company page on the Business for Home website. There, you can also find reviews about the company on their review page. If you're interested in exploring Zinzino's current rank and understanding the Business for Home ranking system, you can visit the company rank page.
*Data provide by the proprietary Business for Home Intelligence Engine.
Building possibly a business with Zinzino in 2023
Step 1: Research thoroughly
Before anything else, it is crucial to do your research thoroughly. That's where Business for Home comes into the picture. This website is a goldmine of information on various network marketing companies, making it an invaluable resource for anyone interested in this field.
You can find essential information about the network marketing industry, read news articles and importantly, find reviews about these companies.
Step 2: Review the Zinzino Company
Once you've decided to continue with Zinzino, you need to review the company carefully. By visiting the Zinzino Company Page, you'll be able to understand and appreciate the company's fascinating history, objectives, their suite of products, and their compensation structure.
Step 3: Read About the Zinzino Company Reviews
After a comprehensive understanding of the company, you should then check out what other people are saying about Zinzino. Feedback and reviews are vital in gaining an insider's view into a company's everyday operations. It also helps in identifying any potential issues you might face when joining the company. You can read the Zinzino company reviews on the Business for Home website.
Step 4: Evaluate the Zinzino Company Ranking
The ranking of a company in a reputable online directory is also another key factor to consider. The company rank page on Business for Home not only gives Zinzino's position but also ranks other network marketing companies. This gives you a clear picture of where the company stands in the industry and helps you size up your potential competition.
Step 5: Check our recent articles about Zinzino
Here are a couple of recent articles about Zinzino:
Network Marketing Professionals Danny & Barbara Wanzeele join Zinzino
Marco Passanante Celebrates 7 Years With Zinzino
Co-Founder Of LR Health – Achim Hickmann Joins Zinzino
Zinzino Acquires Enhanzz – 1 year Later The Results
Birgit Kozicke Achieves Black Crown Rank At Zinzino
Zinzino Launches Turkey As A Next Market
Step 6: Take the Leap
After conducting your thorough research and review, you would now be adequately equipped to make an informed decision about joining Zinzino. Remember that like any venture, network marketing requires commitment, the right mindset and determination to succeed.
Take this step with confidence knowing that you have done your homework thoroughly. Remember that success lies in grasping opportunities, so embrace this chance and make the most out of it.
Here's a glimpse of what people are writing about Zinzino.
Zinzino reviews from the Business for Home display a strong positive sentiment from writers.
Sabine Wuensche, a Health Coach and Holistic Health Therapist, praises
Zinzino for its "great compensation plan" and the "inspiring" annual events organised by the company. The results (from tests conducted in 43 countries) prove we are on the right way. And people learn the root cause of health issues."
Ieva Pētersone highlights the high quality and impactful products from the company, noting how its items have noticeably improved health conditions.
She is grateful for the chance to be a part of the team.
Mariya Belyanina echoes this sentiment, sharing that:
her health has seen positive changes thanks to the products.
Ludmila Aleksandrova, who has been with Zinzino for 2 years,
discusses the various privileges and support for both clients and partners, applauding particularly the vegan-friendly and natural products.
Rosi Meindl further comments on how the company's
trustworthiness eases her decision to work based on tests, rather than on guesses. Though she acknowledges that the compensation plan is quite complex, she recommends finding a helpful sponsor to get started.
Lastly, Marta Kowalska Gdańsk affirms the improvement of her health thanks to Zinzino, commending
the high-quality natural products and the company's proactive approach to health.
The consensus from these reviews illustrates that Zinzino not only provides great quality products, but also seems to empower individuals as its affiliates. The positivity extends beyond the benefits of the products, to the enriching experiences and opportunities offered by the firm.
Conclusion
Zinzino, a company in the wellness industry, has experienced impressive growth and financial performance, generating a revenue of $144 million in 2022. With a potential commission payout of $69 million and a compensation plan that can pay out 48% of the total revenue, joining Zinzino presents a lucrative opportunity. It is important to note that individual earnings cannot be guaranteed.
Zinzino has received an AA+ rating from Business for Home, indicating its attractiveness as a network marketing venture. It currently holds a Business for Home Momentum Rank of 16 and has 19 recommended distributors. The CEO of Zinzino is Dag Bergheim Pettersen. For more information about Zinzino, including reviews and the company's ranking, you can visit their page on the Business for Home website.
In conclusion, based on the exhaustive information provided by Business for Home, it appears that one could earn a decent income with Zinzino. However, it is recommended to thoroughly research the company further and its opportunities before making any decisions.
Recommended Distributors Zinzino