Bravenly Global A Promising Start-Up
October 17, 2023
By Team Business For Home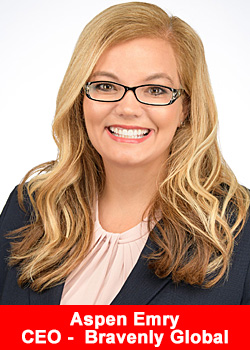 Bravenly Global has emerged as an intriguing opportunity for those seeking potential income streams.
Bravenly Global provides a superior suite of healthy, crave-able lifestyle products that produce results, re-orders and a ripple-effect, paired with a generous, multi-faceted, revolutionary compensation plan, and supported by unmatched tools and training for modern social marketers.
In 2022, Bravenly Global reported revenue of $8 million, with a suggested possibility of 55% being paid out as commission. This information serves as an interesting starting point to explore what Bravenly Global may offer. For a start-up the growth is promising.
Bravenly Global has been experiencing impressive expansion. The network marketing company reported a strong month-over-month growth throughout 2023, following a whopping 700% year-over-year growth in 2022. This considerable growth can be attributed to the company's influential leadership and appealing business model.
The Bravenly Global Convention, one of the company's key events, has successfully attracted numerous leaders in the industry, further propelling its growth and positioning it as a major player in the network marketing field.
Bravenly Global in Facts and Figures
Bravenly Global, under the helm of CEO Aspen Emry and based in the United States, has achieved remarkable growth in its revenue stream. In 2022, the company reported a revenue of $8 million which was a significant increase of 700% from the previous year. The compensation plan of the company was also notable, with a potential payout of $4 million in commissions, and in fact, 55% of the compensation plan was already disbursed.
According to Business for Home, Bravenly Global has been rated AA+, indicating the company as an awesome opportunity. Furthermore, the company currently ranks 43rd in the Momentum Rank amongst more than 900 world-wide network marketing companies listed in the Business for Home database. Its popularity is evident in the 11,661 pageviews on their Business for Home page and the company also boasts 21 recommended distributors.
2022 revenue: $8 million
Revenue increase from 2021: 700%
Potential commission payout in 2022: $4 million
Compensation plan paid out: 55%
Business for Home Rating: AA+
Current Business for Home Momentum Rank: 43
Number of Recommended Distributors: 21
Business for Home pageviews: 11,661
CEO of Bravenly Global: Aspen Emry
Company location: United States
Data provide by the proprietary Business for Home Intelligence Engine
(Article continues below)
Recommended Distributors Bravenly Global
Building a Network Marketing Business with Bravenly Global in 2023
Step 1: Research, Research, Research
In any business venture, research is absolutely pivotal, and getting started with a network marketing company like Bravenly Global is no exception. Before you get in too deep, you need to understand thoroughly about the company. One excellent resource for this kind of comprehensive research is the website Business for Home.
On this website, you can find a dedicated page for Bravenly Global that offers an overview of its operations, history, and more.
Step 2: Understand and Evaluate Company Reviews
Your next stop should be the Bravenly Global review page on the Business for Home website. It's imperative to see what people, who have already trod the path you're looking to walk, think about their experience with the company.
Keep an objective mind and evaluate both positive and negative feedback. Dig deep to find common denominators – if multiple reviews are pointing out the same issues or praising the same stuff, that's certainly good to know.
Step 3: Evaluate Company's Ranking
After collecting valuable data from company reviews, it's time to evaluate the company's performance ranking. The ranking of a network marketing company can give you an idea of its reliability, credibility, and overall standing in the market.
Please have a look at the company rank page on Business for Home to understand these rankings better.
Step 4: Analyze Your Findings
The final step is to analyze the data you've amassed and to make an informed decision about whether Bravenly Global and network marketing in general is the right choice for you. This company, like all others, will have its strengths and weaknesses, and researching diligently is the first step to mitigate risks and increase your chances of success.
You might want to team up with a Bravenly Global recommended distributor. You find them at the bottom of this article.
Here's a glimpse of what people are writing about Bravenly Global
The reviews for Bravenly Global present a positive image of the company and its range of health and wellness products.
Reviewer Renee Grazer observes her partnership with Bravenly as extremely rewarding, stating,
"I partnered with Bravenly at the end of June 2023. I continue to be mind blown every single day in regards to the integrity of this company… I've lost 21lbs in less than 3 months. Also in those short 3 months, I've quadrupled my income…Bravenly is home. Bravenly is safe. Bravenly is authentic."The naturopathic formulated products are superb."
she claims. More impressively, Grazer has been able to increase her income fourfold through Bravenly's unique compensation plan, which she attributed to a "set pay" system.
On the other hand, Phylliss expressed her deep satisfaction with not only the products but also the leadership at Bravenly, writing:
"I love everything about this company, our ceo is amazing, Aspen… goes above and beyond for us! The products speak volume! You will not say those products are nasty… they work as long as you're consistent with them like anything in the world. I love the culture here and the trainings we receive on the daily!"
Jenn Ann-Elizabeth also echoes the others' positivity about Bravenly's products, while highlighting some of their features. She acknowledges the beneficial impact these products have had on her own life, suggesting:
"These products are REMARKABLE and I love the community so much I became a brand partner. It helped me with my mood, my energy levels and my FAVORITE thing (to brag about) is my 37lbs weight loss"
All things considered, reviewers are generally impressed by Bravenly's quality of products and its community support. They appreciate the company's integrity and how it strives to empower its partners. The general consensus is that Bravenly delivers effective products and offers a rewarding partnership, all while fostering a supportive community.
Bravenly Global Conclusion
Bravenly Global is an opportunity for individuals to potentially earn up to $5,000 monthly. However, caution is advised when considering such promises. In 2022, Bravenly Global reported revenue of $8 million, with a suggested commission payout of 55%. Further evaluation and research are necessary to fully understand what Bravenly Global offers.
Bravenly Global has experienced significant growth for a start-up, with strong month-over-month expansion in 2023 and a remarkable 700% year-over-year growth in 2022. This can be attributed to the company's effective leadership and appealing business model. The Bravenly Global Convention has also played a key role in attracting industry leaders and promoting the company's success.
Under CEO Aspen Emry's leadership, Bravenly Global has achieved impressive revenue growth. Rated AA+ by Business for Home, the company is seen as an excellent opportunity. It currently ranks 43rd in the Momentum Rank among over 900 network marketing companies worldwide. With 11,661 pageviews on their Business for Home page and 21 recommended distributors, Bravenly Global's popularity is evident.
All in all, based on the detailed information provided by Business for Home, it seems that Bravenly Global could offer a promising income opportunity for those willing to carefully evaluate and research the company.
Recommended Distributors Bravenly Global