DreamTrips Unveils Game-Changing Partnership with iX Global: Where Education Meets Vacation
October 19, 2023
By Team Business For Home International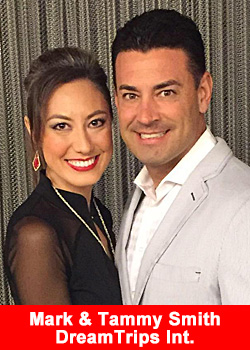 DreamTrips, the #1 curated travel club and a global leader in innovative travel experiences, is thrilled to announce a groundbreaking partnership with iX Global, ushering in a new era of travel and education integration. This exciting alliance is designed to reshape the way the world travels and learns.
The remarkable enhancements resulting from this partnership are set to transform the DreamTrips experience on a global scale, introducing a cutting-edge digital platform featuring open-source communities known as "tribes."
These tribes empower travelers to select from a diverse array of communities tailored to their interests, ranging from culinary enthusiasts and self-development seekers to parents and adventure enthusiasts. As the #1 traveler club, DreamTrips takes pride in offering these open communities, providing travelers with an unparalleled travel and educational experience.
Specifically, this partnership opens the door to curated trips with an educational focus, combining the thrill of exploration with the enrichment of learning. Travelers will have the opportunity to delve into local cultures, history, and expertise, enhancing their journey through in-depth workshops, classes, and experiences. This transformative approach to travel and learning is at the heart of DreamTrips' mission.
"By merging education with travel, we aim to provide our members with a holistic experience that transcends the traditional vacation,"
says Mark Smith, DreamTrips' CEO.
"Our alliance with iX Global allows us to offer an entirely new level of engagement, where travelers can explore their passions, acquire new skills, and connect with like-minded individuals worldwide."
DreamTrips and iX Global are excited to embark on this journey of transforming vacations into unique educational experiences. We look forward to welcoming you to this exciting new era of travel and learning and bringing you DreamTripsX!
For more information about DreamTrips, the #1 curated travel club, please visit DreamTrips.com.
About DreamTrips:
DreamTrips, the #1 curated travel club and a world-renowned travel and lifestyle brand, takes pride in offering unique and exciting travel experiences to its members worldwide. With a focus on exploration, adventure, and creating unforgettable memories, DreamTrips provides members with access to exclusive trips, curated experiences, and a global community of like-minded travelers.
Recommended Distributors DreamTrips International