DreamTrips International Launches, Sells Out Pre-Launch Adventures
July 30, 2022
By Team Business For Home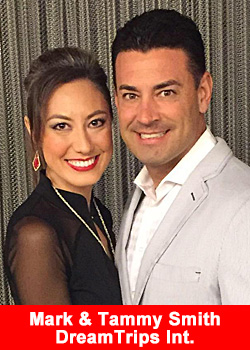 On July 29, 2022, DreamTrips International officially launched its travel lifestyle membership club with four, brand-new, exclusive membership levels that boast benefits unseen elsewhere in the direct selling industry; as well as three, distinct opportunity packages for Travel Ambassadors eager to make travel their business.
DreamTrips International went live with dozens of highly personalized and curated, international and domestic US DreamTrips set to capitalize on today's global travel demand and industry momentum. Members can immediately access DTI's exclusive, customized portfolio of tested DreamTrips, approved by more than a million travelers to 70+ countries since the product's inception.
"We are truly a traveler's club. We are built for someone who truly wants to travel and have fun and create memories,"
DreamTrips International CEO Mark Smith says.
And consumers are responding. Bookings for Dublin, Rome, Athens, Prague, Vegas and even Disney are underway now with dozens more slated for the coming weeks. During pre-launch over the past few months alone, DreamTrips International has sold out DreamTrips to Thailand, Dominican Republic (twice), Santorini and 3 trips to Dubai, to name a few.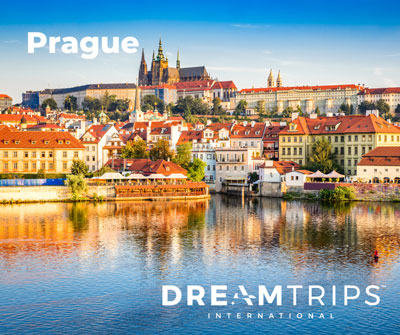 The DreamTrips International mission is to inspire the world to create memorable experiences with family and friends through travel. And to get more people out there, they've pumped up member benefits to include an array of options like an industry-leading, private booking engine; VIP airline lounge access at over 1,300 airports; access to private short-term vacation rentals around the world; as well as RV share inventories.
Some members get exclusive access to private jets, yachts, and resort villas and homes, some even equipped with private butler service. The global concierge service—available in 30 languages—can arrange the most decadent excursion or keep the adventure moving forward when the unexpected arises.
"No matter how you like to travel, whether you like to travel at a discount or get a good deal or shoot for the very best experience of your life in an out-of-this-world location and still get great value, DreamTrips has you covered,"
Smith says.
Exclusive to DreamTrips International is the DreamTrips Discover ExperienceTM, a global system tied to enrollment as a Travel Ambassador. Those who enroll with a Discover package have their choice of a Discover DreamTrips Experience, which are fully-curated vacations, exclusively for DTI Travel Ambassadors, which incorporate business launch training.
"Hundreds of people will land in the Dominican Republic in September for our first post-launch Discover Trip.

That trip sold out so quickly, we had to add more rooms to the room block but those sold out too so we had to add a second Discover Trip at the same location immediately following the first, and now we have our eyes on a third!"
Smith says.
From a business building perspective, DreamTrips International's launch includes a state-of-the-art, easy-to-use back office; a unique customer sign-up program that allows Travel Ambassadors to build an entire business with just customers; a brand new website; and a fully interactive, prospecting phone app and funnel system. Smith says:
"DreamTrips International also offers a first-of-its-kind, completely brand new from the ground up compensation plan—a binary compensation plan with a back-end matrix. 

What we do is so easy to talk about. I've never experienced this kind of marketing and sales. Other products you have to figure out how to get the customer excited, but here there are just so many ways,"
Looking forward, Smith says,
"Our unique AI and personalization software is going to learn, curate and customize individual travel for its members…We are going to really get to know the member, then when they visit their DreamTrips website it will look different than another member's.

If you're into hiking, biking, skiing and fly fishing, all the trips on the front page and all the deals are going to be things you like. We're going to do for the travel industry what Amazon does in the retail space!"
About DreamTrips International
DreamTrips International, LLC is a privately held company based in Frisco, Texas. DreamTrips International is the #1 direct seller of global travel and lifestyle club memberships. More than 1.3 million travelers have experienced the one-of-a-kind, specially curated experiences known as DreamTrips.
Recommended Distributors DreamTrips International