ASEA Ranked As Triple AAA+ Opportunity For 2023 And 2024
October 12, 2023
By Team Business For Home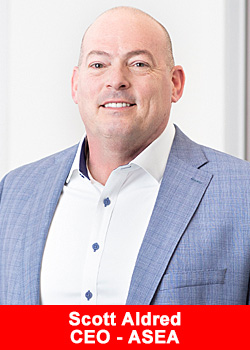 ASEA is a network marketing company that has gained attention in recent years. Their flagship product is the Redox Cell Signaling Supplement.
According to ASEA:
"Your health depends on a balance between oxidative stress and antioxidant defenses. As we age, and as stress and environmental toxins inundate our lives and weaken our defenses, normal cellular function declines, and with it, the body's ability to produce and maintain a proper balance of redox signaling molecules.
Through this process, these molecules support crucial immune system functions, as well as cell renewal and healing at every age, but our ability to utilize these molecules becomes less efficient as we age.
For many years, researchers have explored ways to supplement redox signaling molecules in your body to combat the effects of age, toxins, and environmental stress. ASEA has developed a patented technology that replicates these naturally occurring molecules outside of the body."
ASEA's impressive revenue of $170 million in 2022 suggests potential for financial opportunity in 2023 and 2024. With 40% possibly paid out as commission, ASEA presents an inspiring platform to explore and consider for motivated individuals.
ASEA is ranked as a Triple AAA+ company, meaning it has the highest recommendation from Business For Home for 2023 and 2024.
The ranking is based on a number of facts and figures such as:
We have classified the companies in our database into 4 ranks or grades, about:
  5% has a AAA+ ranking, the highest recommendation.
30% has a AA+ ranking.
35% has a A+ ranking.
30% has a B ranking.
Above data is available in the Business For Home app, both for Android as iOS. We recommend to download the (Free) app below.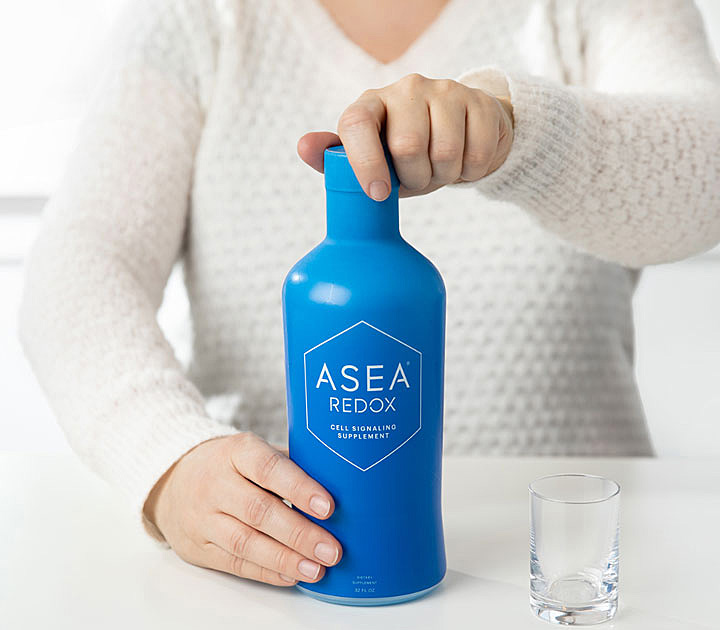 ASEA in Facts and Figures
The performance of ASEA, overseen by CEO Scott Aldred, encapsulates both noteworthy successes and challenges within the 2022 fiscal year. The American-based (UTAH) company managed to garner est. $170 million in 2022.
The renowned network marketing business was still capable of possibly paying out $68 million in commission following its compensation strategy, which managed to dispense 40% of its total potential.
ASEA, according to the Business for Home's rating, has attained the topmost 'AAA+' rank. Additionally, it stands at the 28th position within the Current Business for Home Momentum Rank amidst the 900+ global network marketing companies listed in the BFH database.
The company review page suggests ASEA already recommended by 9 top distributors. Notably, during its run, it succeeded to captivate significant interest, culminating in roughly 20,433 pageviews on the Business for Home page.
ASEA's 2022 revenue: $170 million.
The revenue difference with 2021: -10%
Potential commissions that could have been paid out in 2022: $68 million.
The compensation plan paid out 40%.
Business for Home Rating: AAA+: The Top rank.
Current Business for Home Momentum Rank: 28 out of the 900+ worldwide network marketing companies in the BFH database.
Number of Recommended Distributors: 9
Business for Home pageviews: 20,433
CEO of ASEA: Scott Aldred.
The company is located in the United States, Utah.
In recent news, Alan Noble, one of the top network marketers, achieved a significant milestone in his career at ASEA. Noble's consistent efforts over the years have finally paid off, marking a noteworthy figure of 10 million dollars in career earnings with ASEA. His remarkable success serves as an inspiration to many others in the network marketing industry.
Data provide by the proprietary Business for Home Intelligence Engine.
(Article continues below)
Recommended Distributors ASEA
Getting Started With ASEA Network Marketing in 2023
If you're considering getting started with a network marketing company in 2023, ASEA is a solid option. Here's a step-by-step guide to getting started.
1. Do Your Research
First and foremost, it's crucial to thoroughly research any network marketing company before joining. One reliable source of information is the Business for Home website. Here, you'll find unbiased reviews and detailed reports about various network marketing companies. To learn more about ASEA and its ranking, visit their company page.
2. Read Company Reviews
Part of your research should include reading reviews about the company. Visit the ASEA review page on Business for Home to find detailed reviews from real people who have experience with the company. This will give you an insight into the general experience, the positives, and the negatives.
3. Understand the Company Ranking
Before deciding to join, it's essential to understand the ranking of the company. On Business for Home, you can visit the company rank page to learn how the ranking system works and where ASEA stands.
4. Sign Up
Once you've done your research and feel confident in your choice, the next step is to sign up with ASEA. This process will typically involve filling out an online application on the company's website.
5. Begin Training
Once you've signed up, you'll likely be provided with training materials. It's crucial to take this training seriously, as it will significantly impact your success within the company.
6. Start Selling
After completing your training, it's time to start selling products and building your network. Remember, the key to success in network marketing is remaining persistent and patient.
In conclusion, succeeding with ASEA or any network marketing company requires doing your research, understanding the company's ranking, signing up, putting in the effort to learn, and starting to sell. Let Business for Home be your guide in this process. Don't rush into it; take your time, and choose wisely.
You might want to team up with a ASEA recommended distributor. You find them at the bottom of this article.
Here's a glimpse of what people are writing about ASEA
From the various reviews for ASEA on Business for Home, a diverse range of positive experiences has been shared by customers and distributors alike. Multiple reviewers have expressed their satisfaction and gratitude for the company and its products.
Szabó Szilárd describes his experience with ASEA as a transformative one, saying that he "fell in love" with the company. Despite initial apprehension about starting as a distributor, he praises the ethical nature of the business and how it has changed him for the better.
He believes that "the business has a soul", fuelled by the company's owners and its customer-focused mission.
Brunner Mónika has an equally positive regard for ASEA, deeming it "special, unique and emerging".
She mentions experiencing personal health benefits after using ASEA products, and as a masseuse, she finds the company's values align with her own ethos of helping others.
Offering a perspective from the United States, CINDY MCWILLIAMS recounts how ASEA's Redox product helped alleviate her chronic joint pain, to the point where she can't imagine her life without it.
"Without this absolutely essential product in my life, I shudder to think where I might be today."
Meanwhile, Kimberly Holborn perceives ASEA as a "game changer" and praises the scientific backing and non-toxic nature of the company's products.
"This is the first time in history we've been able to do this."
Lastly, Barry Philbin hails ASEA's products as a "break through for Humanity" and acknowledges how they have altered his health for the better.
"Now as we face the future with this break through the more people get to know about it the more that this will be changing lives for the people who have health issues on a daily basis."
To learn more about ASEA, their products, and reviews, you can visit the company page, the ASEA review page, or check out their rank on the company rank page.
Conclusively, experiences shared reflect that ASEA has positively impacted the lives of many individuals, whether through personal health or entrepreneurial opportunity. Should these testimonials resonate with you, consider signing up with the assistance of an ASEA Recommended distributor.
ASEA Conclusion
ASEA is a network marketing company that has gained attention in recent years. Their impressive revenue of $170 million in 2022 suggests potential for financial opportunity. With a possible 40% commission payout, ASEA presents an inspiring platform to consider for motivated individuals.
Alan Noble, one of the top network marketers, achieved a significant milestone in his career at ASEA with $10 million in earnings. His success serves as an inspiration to others in the industry.
In 2022, ASEA was affected as many other companies by the epidemic, however still managed to generate $170 million. The company's compensation plan potentially paid out $68 million in commissions, which is 40% of the total potential.
ASEA has received a top ranking of AAA+ and is ranked 28th out of over 900 network marketing companies listed in the Business for Home database. The company has also garnered significant interest, with over 20,000 page views on the Business for Home website.
Based on this comprehensive information, it is clear that ASEA might offer a potential opportunity for individuals to make decent money in network marketing.
Recommended Distributors ASEA