Top Tips From MLM Millionaires! Free advice….
by Ted Nuyten on March 6, 2012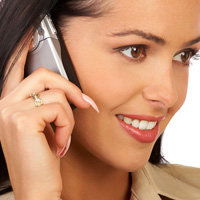 You want to be a very success full professional Network – or MLM Marketer? During numerous interviews I asked MLM Millionaires the questions: "What is your best advice to have massive success"
The total combined earnings of below MLM millionaires is over $50 Million, and Millions of distributors are in their teams. Free advice how to reach the same level of success and residual income…. – Ted Nuyten.
Onyx Coale: Master the skill of Inviting. This is the single MOST important activity in the MLM business. When you master this skill, NO one will be able to stop your business from exploding!!!
Ruth and Jeff Elliott: Take it seriously. Look at people's momentum and let them know you are exited. The longer you are in the business the more you learn. This is not a hobby; if you want to create a full-time income take action!
John Sachtouras: My first suggestion would be to write all the reasons why they want to be part of an MLM company. Write all the goals and dreams and gather as many pictures as possible regarding the goals to create the "Dream Book", which they need to look at it every day. This is the most